Prepaid 4G LTE Smartphones for Sprint Brands Coming in Q1 2013
It looks like prepaid Sprint brands–including Virgin Mobile USA and Boost Mobile, both wholly owned by the Now Network–will be able to get in on the 4G LTE action as early as the first quarter of 2013. Right now, LTE support is only available on Sprint for post-paid, or contract, customers, while prepaid brands can connect to 4G, but with the slower WiMax protocol that Sprint is moving away from.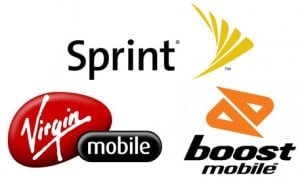 Right now, this is still rumored, and the information was posted by famed leaker @evleaks on Twitter.
First Sprint prepaid LTE handsets launching Q1: ZTE Aurora and HTC Kingdom on Boost and Samsung Galaxy Victory on Virgin.
Based on comments made by evleaks, it looks like despite getting LTE support, Sprint's prepaid brands at least won't be getting coveted flagship devices just yet, at least initially. Rather than bringing the HTC EVO 4G LTE, the Samsung Galaxy S III, and the LG Optimus G to Boost and Virgin, it looks like those prepaid brands will be getting their own handsets in the form of the Aurora, Kingdom, and Victory. Likely, over time, Sprint will be moving its own handsets over to the prepaid brand, but prepaid users may still have a window to wait.
The timeframe may indicate that Sprint may make an announcement as early as January at the Consumer Electronics Show.
The move will definitely be welcomed by users who are looking for a little bit more power, faster mobile broadband, and do not want to sign a two-year service agreement. Prepaid service on Boost and Virgin offer more affordable rates, but do not get the truly unlimited data treatment–usually there is throttling after a certain amount of use, though customers are not assessed overages.
Over time, this could also mean that new LTE-enabled iPhones and high-end Android devices will make their way over to prepaid.
There are other MVNOs that piggyback on Sprint's network and buys minutes and data buckets wholesale. Those MVNO carriers are not owned by Sprint, but resells Sprint's service. In the past, Sprint has said that it was open to letting MVNOs use its LTE network, so we can see more brands offering LTE without a contract required.

As an Amazon Associate I earn from qualifying purchases.