Prepaid Boost Mobile to Get Samsung Galaxy S II?
While the four large national carriers are struggling to meet consumer demand with Samsung's latest flagship in the form of the Galaxy S III, it looks like Sprint-owned prepaid carrier Boost Mobile in the U.S. will be getting last year's Galaxy S II. As Sprint's been giving its prepaid Boost Mobile and Virgin Mobile USA arms flagship handsets from last year, including the venerable HTC EVO 3D, the Now Network may be blessing Boost Mobile with its Epic 4G Touch, a variant of the Galaxy S II with a larger 4.5-inch display while retaining Samsung's dual-core Exynos CPU.
The Galaxy S II Epic 4G Touch will be able to hop on to Sprint's 4G WiMax network and can also connect on CDMA/EVDO as well. Unlike Sprint's latest 4G handsets of today, the Galaxy S II on Boost won't be able to hop on Sprint's new LTE network.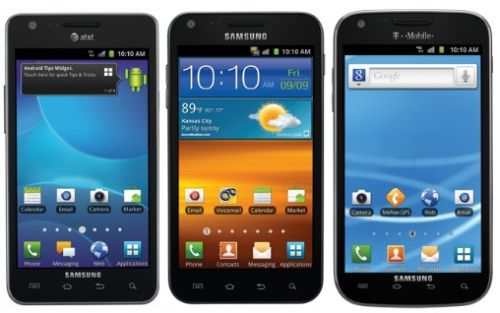 According to Phandroid, a leaked user agent profile in Sprint's computer inventory system reveals the Samsung model number SPH-D710BST. The original Epic 4G Touch has a model number of SPH-D710 and the BST at the end indicates a Boost Mobile handset.
As Sprint is migrating to a 4G LTE network, which will deliver faster speeds than 4G WiMax, the carrier is migrating its old flagship WiMax smartphones onto prepaid brands and is opening its old 4G WiMax network to customers of its prepaid brands as well. This is good news for those who are on prepaid as they are now getting strong, powerful smartphones that were once only available on post-paid networks.
Other Sprint handsets being ported to prepaid include the EVO 3D, EVO Design 4G, and there has been speculations that the Photon 4G by Motorola will also be a hand-me-down to prepaid customers.

As an Amazon Associate I earn from qualifying purchases.