Prepaid iPhone 4S Heads to Cricket With $55 'Unlimited' Plan
Cricket will begin selling the first prepaid iPhones this June, making it the first carrier to offer an iPhone 4 or 4S sans two-year contract.
Cricket will start selling the iPhone 4 and iPhone 4S on June 22 with $55 "unlimited" talk, text, and web plans that require no contracts. The "unlimited" plan actually means users get 2.3GB of data under Cricket's "fair usage policy," but that's about the same amount of data users will get from AT&T or Verizon, albeit at a higher price.
Users that want a contract-free iPhone will need to pay $399.99 for the 8GB iPhone 4, or $499.99 for the 16GB iPhone 4S. That makes Cricket's contract-free iPhone 4S $150 less than an unlocked iPhone 4S that users can bring to any GSM network.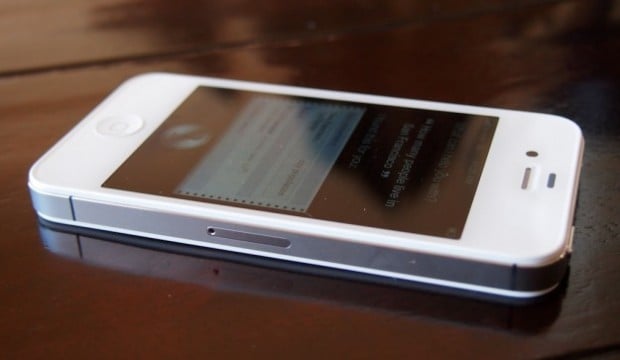 The iPhone on Cricket will work nationwide thanks to the carrier's partnership with Sprint. The phone will be available for purchase on Cricket's website and in stores in the 60 markets in which the carrier operates. Users can sign up for more information on the device here.
According to All Things D, Cricket entered into a three-year deal with Apple to carry the iPhone. The deal says Cricket will buy about $900 million worth of iPhones over the next three years. So Cricket users can likely look forward to having the latest iPhones available to them for at least that long.
Cricket is just the latest in a long line of small or regional carriers to offer the iPhone including others like C Spire and Pioneer Cellular. As we get ready for the impending iPhone 5, Apple is making deals with almost every carrier, making it easier for anybody to buy an iPhone. There are still a lot of MVNOs like Virgin Mobile and Boost Mobile that don't offer the iPhone yet, but with Cricket now selling a prepaid iPhone, it wouldn't be a surprise to see more prepaid options in the future.
It is strange, however, that Apple is offering the iPhone to carriers with prepaid plans before T-Mobile, the number four carrier in the U.S. T-Mobile is left relying on unlocked iPhones on its network instead.

As an Amazon Associate I earn from qualifying purchases.