President's Day Sale Stuffed with Surface Pro 4 Price Cut
Ahead of the President's Day holiday in the United States next Monday, Microsoft is kicking off a huge sale on its latest tablets and other gadgets. The Microsoft Store President's Dale Sale even includes the first ever Surface Pro 4 price cut.
The Microsoft Store revealed the surprise Surface Pro 4 price cut and deals on other devices online this past weekend. The Surface Pro 4 is Microsoft's current answer to the MacBook, MacBook Air, iPad Air and the iPad Pro. It looks like a 12-inch tablet, but it's really a thin Windows notebook without a built-in keyboard.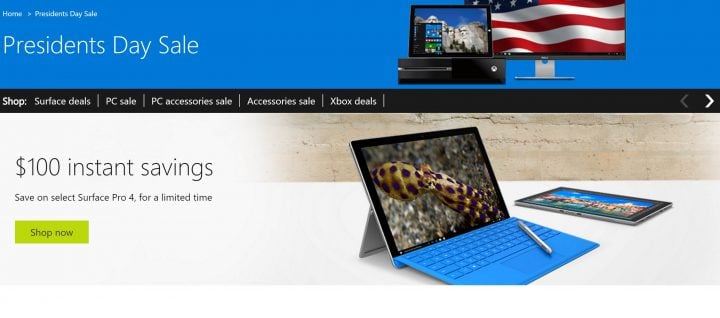 The Microsoft Store President's Day Surface Pro 4 price cut slashes $100 off the cost of every pre-made Surface Pro 4 configuration there is. The $899 Surface Pro 4 with Intel Core M3 processor is now $799. The $999 Surface Pro 4 with Intel Core i5 processor and 128GB of storage is now $899.99. The $1,299, $1,599 and $1,799 versions of the Surface Pro 4 are on sale too, with $100 in savings applied immediately at checkout.
Read: Surface Pro 4 Review – The Best There Is
Microsoft is hoping that users interested in the Surface Pro 4 might want to order a must-have accessory for a bit cheaper too. It's discounting the Surface Dock by $30, but only if shoppers buy it at the same time as their device. The Surface Dock costs $199.99 without any savings. Users should note that they'll need to spend a bit more on accessories to get the most out of their new device. The Surface Type Cover that's always shown with the Surface Pro 4, costs an extra $129.99.
Though certainly interesting, the rest of the President's Day Sale at the Microsoft Store focuses on other products. The Microsoft Band 2, a wearable arm band with curved touchscreen and enough sensors to measure just about anything, is $50 off right now, bringing its price down to $199.99. It launched in October alongside the Surface Pro 4.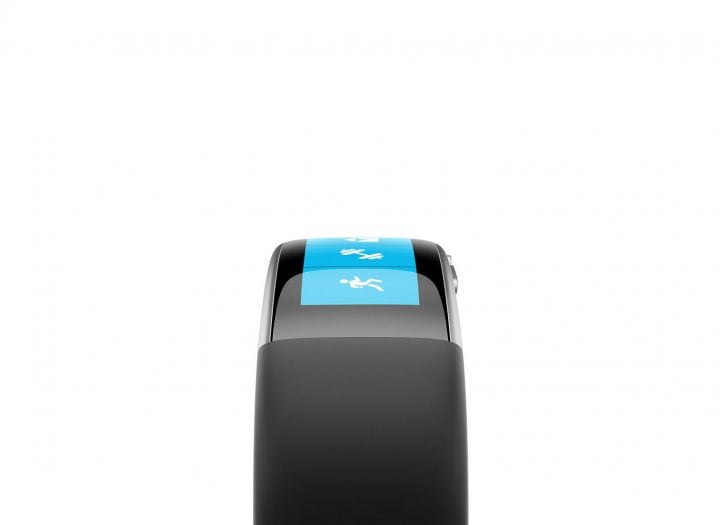 Read: Microsoft Band 2 Review
Microsoft has the best deal in gaming right now with the $399 Xbox One + Kinect Bundle. It includes a 500GB Xbox One console, Kinect sensor, a single controller, Dance Central Spotlight, Kinect Sports Rivals and Zoon Tycoon. This bundle costs $499, normally.
Buyers of the Kinect + Xbox One Bundle, Xbox One Tom Clancy's Rainbow Six Siege Bundle, Xbox One 500GB Name Your Game Bundle, Xbox One Gears of War Ultimate Edition Bundle, Xbox One Elite Bundle, Xbox One The Lego Movie Videogame Bundle, Xbox One + Halo: The Master Chief Collection Bundle and Xbox One 1TB Holiday Bundle all get digital gift codes worth $75. Additionally, Microsoft is throwing in a free game too.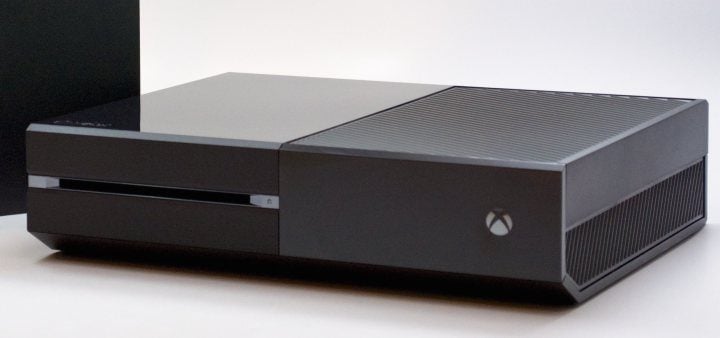 Read: Xbox One Review
Admittedly, the free game selection is a bit dire; buyers can only choose between Watch Dogs, The Crew and Assassin's Creed Unity. That being said, $75 in Xbox Store credit is more than enough to purchase a new game straight from the Xbox Store. The gift card can also be used on other things that the Xbox Store sells, like movies, television shows and music.
It's worth mentioning that Microsoft's is also offering some steep discounts on the best PCs users can buy with its Windows operating system. The Dell Inspiron 15 is $399. The Dell XPS 13, one of the best Windows notebooks available today, is $799. The VAIO Z Canvas, a Surface Pro 4 alternative, is $997. Regularly, it's priced at $2,199.
All told, the savings offered in the Microsoft Store President's Day Sale and this Surface Pro 4 price cut is pretty interesting. In some way, the price cut brings Surface Pro prices back to where they were a year ago when Microsoft offered the Surface Pro 3. That device started at $799, but the Surface Pro 4 starts at $899. Even though they don't come with the Type Cover accessory, Microsoft does help buyers save a little. The Surface Pro 4 comes with a Surface Pen accessory.