Production for Apple's 12.9-Inch iPad Displays Begins; 2014 Launch Predicted
Apple may soon offer up to three different screen sizes for its iPad tablet line, with a third 12.9-inch display option arriving as soon as early 2014 according to the latest report. The Korea Times is reporting that at least one official Apple display supplier has begun production of a 12.9-inch Retina Display panel that may be used in a forthcoming iPad tablet that's currently not on the market today.
"The 12.9-inch iPad will have improved picture quality," the publication reported. "As the Apple partner intends to boost its lineup for displays that have almost ultra high-definition (UHD) quality, the upcoming iPad will provide very clear quality similar to that of UHD," said the official."
The tablet is expected to appear in early 2014.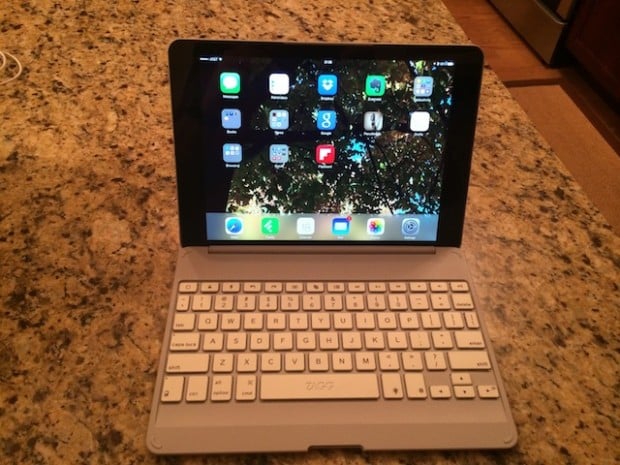 A larger iPad has been rumored for some time now, and past rumors pan potential names for the device as a iPad Max or iPad Maxi, and the latest speculations from MacRumors suggest that the device could go by the "iPad Pro" moniker. However, given that Apple has transitioned its current 9.7-inch tablet form factor to the new iPad Air (reviewed) name, the company may be able to continue using the plain "iPad" name for the even larger 12.9-inch tablet.
Earlier this year, the Wall Street Journal had reported that the larger 12.9-inch tablet has already entered testing, and Apple may use the tablet to target the Ultrabook market.
This would make sense given that we've seen Apple filing a patent for a keyboard smart cover, similar to rival Microsoft's Touch Cover or Type Cover for the Microsoft Surface line that allows the Surface or Surface Pro (reviewed) tablets to convert from a tablet to an Ultrabook with a convenient, slim, and light cover that does double duty as a keyboard.
Apple's keyboard cover was rumored for its latest iPad Air, but the cover did not debut alongside the recently available tablet. Apple could potentially be saving this cover for the larger 12.9-inch tablet.
In addition to Apple, rival Samsung is also rumored to be exploring tablets with a similar larger footprint to expand its Android Galaxy tablet lineup. It's unclear if the device will belong in the mass market Galaxy Tab range or the more premium Galaxy Note family, which supports the S Pen digitizer.