Program FIOS TV from Android
Just a quick heads up to all your FIOS TV/Android users: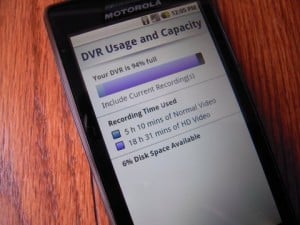 You can now program FIOS TV from your Android phone.  The folks at Verizon have created FiOS Mobile. With this application users can have access to the EPG for remote scheduling capabilities, as well as integrated VOD browsing, parental controls, and a free space indicator.  While this functionality has been available from their mobile web site for some time, its nice to see them take the extra step and have it for Android.
Verizon FIOS is a solid product from Verizon. Â It just works. Â How odd is that coming from Verizon? Â I like that Verizon is taking a more customer friendly approach to its product line and making it easier for "just plain folks" to use.
And, its nice to be able to combat those Direct TV ads.