PS3 Overtakes Xbox 360 to Become Best-Selling Console in the US
Sony has finally broken Microsoft's 32-month streak when the Xbox 360 was the best-selling gaming console in the US, according to the NPD Group (via Gamesindustry.biz). The firm notes that the GTA 5 500GB PS3 bundle was most likely the cause of Sony's console gaining the top spot, as GTA 5 was a huge seller during the month of September.
Previously, the Xbox 360 had been the best-selling console in the US for 32 months straight, starting back in January 2011. However, as the next-generation consoles are just around the corner, current-generation console sales are rapidly decreasing. However, it seems as though the GTA 5 PS3 bundle was just too good to pass up for a lot of gamers, who take advantage of the deal without hesitation.
Grand Theft Auto 5 topped the charts in September as the best-selling video game during that month, which drove up gaming console software sales a staggering 52% in the US. The game brought in revenues of $1 billion in just a matter of three days, making it the fast-selling entertainment property ever.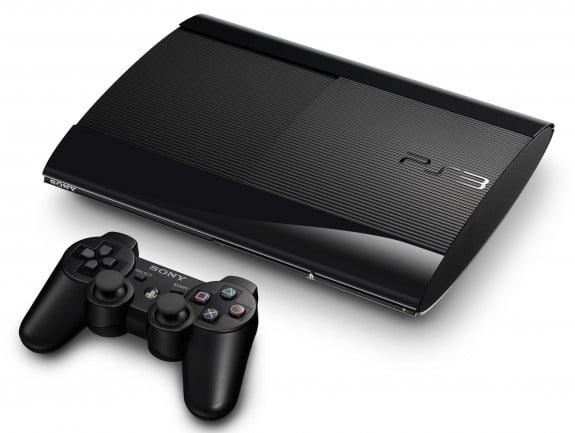 However, the game also helped out the Xbox 360 as well. September marked the biggest software sales ever for the Xbox 360, reaching $401.2 million during that month, which is the most for any console in the US. Microsoft also surpassed a milestone in Xbox 360 console sales, selling over 80 million units since the console's initial launch back in November 2005.
Microsoft is also slapping a low price on the Xbox 360 4GB console during the holiday shopping season, marking down the price to only $179.99. The Xbox One will obviously be the main event, but if you're not an early adopter, this year is the best time to buy an Xbox 360, with prices for the new console hitting an all-time low.
As for the Nintendo Wii U, it's still in spring training, but sales have actually risen for the third-tier gaming console. Nintendo reported that Wii U sales more than tripled month-over-month in September, thanks to a price cut and a limited edition console bundle with The Legend of Zelda: The Wind Waker HD. The company did not provide sales figures, however. Surprisingly, tripled sales still wasn't enough for the Wii U to squeeze its way into the Xbox 360 and PS3 sales battle, which certainly says a lot about the two consoles, as well as the Wii U.

As an Amazon Associate I earn from qualifying purchases.