PS4 3.50 Update: What's New
Friend Notifications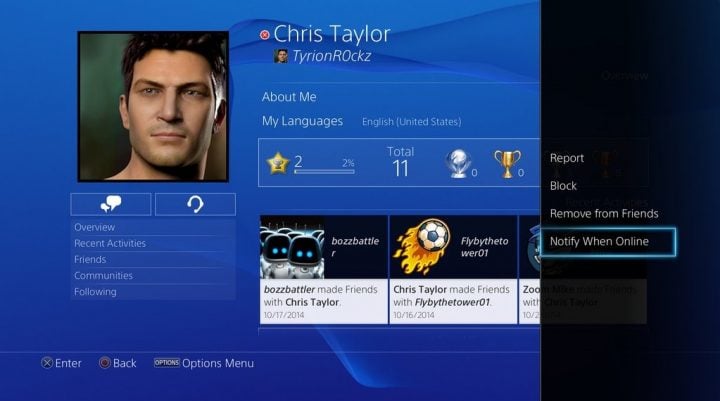 The PS4 3.50 update packs in social features. Not only can you choose when others know you are online, but you can get notifications when a friend goes online.
Friend Online Notifications are configured for each friend, with an option to Notify When Online.
We've been using this on Xbox One to know when favorite friends get online that we may want to party up with or who we may just want to send a quick message to.
On your friends list on the PS4 move to the friend and press Options on your controller and then choose Notify When Online.