PS4 3.50 Update: What's New
Scheduled Events on PS4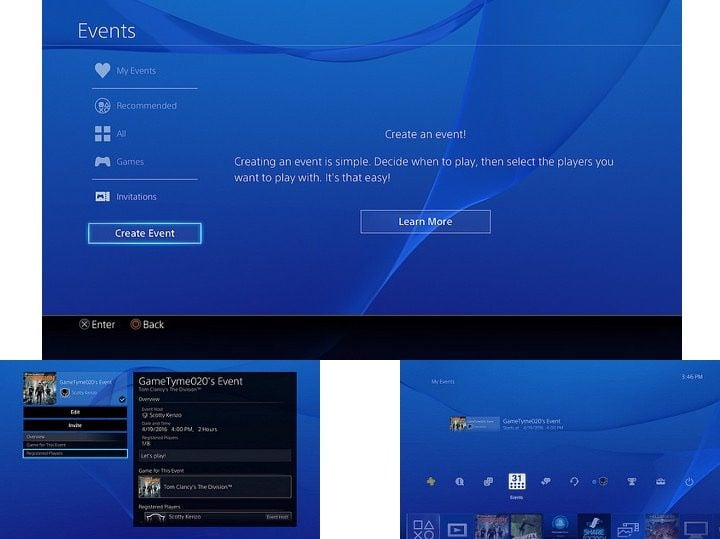 Finding the right time to game with friends can be frustrating when you factor in jobs, kids and different time zones. If you like to plan ahead you should try the new User Scheduled Events on PS4.
This allows you to go to Events and create your own events with your friends. When the event starts the PS4 system will automatically connect the other players to the party.
You can share the event to a group or with a community. There are options to send this as a message or you can post to a community so others can join up.