PS4 Apps Revealed: Sony Shares Video Apps and Services
PlayStation 4 buyers won't just have access to a large assortment of video games on the console's launch day. On November 15th they'll also have access to a range of applications enabling for a ton of different video services.
Sony announced the assortment of applications this morning on the PlayStation Blog. The line-up includes more than a few names that long time video streaming users will recognize like Amazon Instant Video, Crackle, Hulu Plus and Netflix.
The entire slate of video entertainment apps for the PlayStation 4 include Amazon, Crackle, Crunchyroll, Epix, Hulu Plus, NBA GameTime, Netflix, NHL GameCenter, Redbox Instant by Verizon, VUDU and YuppTV. Sony does note that none of these applications will come pre-installed on any PlayStation 4 units. Instead, users will need to download them from the TV & Video area on the PlayStation Network's revamped home screen.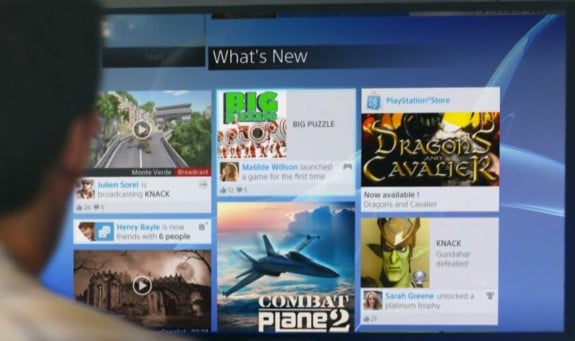 All told, there aren't any entertainment apps in this lineup that aren't already available for PlayStation 3 users . Many of the assortment are also available on the Xbox 360. The key difference here is the way that users enable these applications.
Sony confirmed that users would need to subscribe to the PlayStation Network to use the console's multiplayer gaming functions. However, they won't be required to pay for a PlayStation Plus subscription to access the console's entertainment apps.
That is huge as the Xbox 360 and the Xbox One require that users pay for $9.99 a month or $59.99 a year to use subscription services like Netflix. That amount is on top of the subscription services that users need for each app to work and the console itself.
Sony recently announced that it would gift American and Canadian buyers a free month of PlayStation Plus and a free month of Sony's Music Unlimited subscription service that is also available as an app on the Playstation 4.
Read: PlayStation 4 Buyers Will Get Gift Cards and Free Subscriptions
Unfortunately, the prospects for users looking to pick up a PlayStation 4 without a pre-order on November 15th are bad. The console has been sold out at retailers for months, and Sony hasn't announced if retailers will have extra units in stores for those who didn't pre-order. The PlayStation 4 costs $399.