PS4 Backwards Compatibility Confirmed, With a Catch
Video game console and technology builder Sony has a surprise for owners of its PS4 gaming and entertainment console. Some early reports suggested that Sony would bring games made for one of its older consoles to the PS4. In a statement out today, Sony confirms that is exactly what it is doing.
In a statement sent to video game website GameInformer Sony says that it's "working on utilizing PS3 emulation technology to bring PS2 games to the current generation." The statement doesn't say anything else other than that. The company doesn't provide a potential release date for the feature. It doesn't even say what titles will be compatible with what we're calling PS4 backwards compatibility. There's no word on when it launches or whether users will have to pay to add these games to their modern PlayStation library.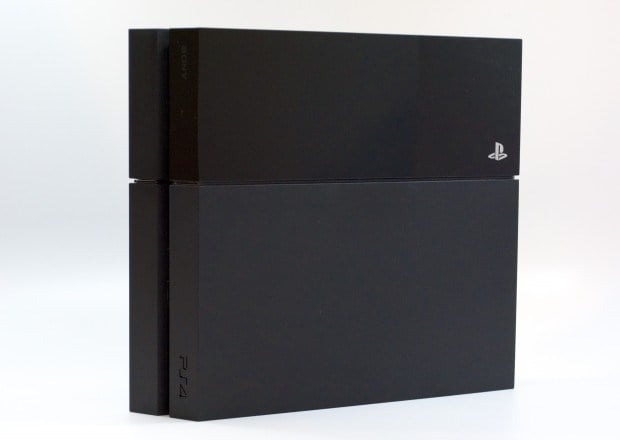 All the PS4 backwards compatibility rumors started after Sony released a new PS4 bundle to celebrate the launch of Star Wars Battlefront. The company partnered with developer and publisher EA to promote the game. This bundle included classic Star Wars themed titles that haven't been upgraded for modern consoles: Star Wars: Jedi Fighter, Star Wars: Racer Revenge, Star Wars: Bounty Hunter. In a report Digital Foundry suggested that these games hadn't been updated for the PS4, but were instead running in a software emulator on the console itself.
Software emulation would allow Sony to take old games and make them available for their latest system. If done in a buyer friendly way, users could end up with the updated versions free of charge or at least significantly cheaper than games made specifically for the PS4. Compare this potential future with how Sony handles older games now and the difference is huge. Sony has said in the past that it doesn't plan to make games for older consoles available on its latest console through emulation. Instead, the company has PlayStation Now, a subscription gaming service that lets users purchase access to their favorite games from older Sony consoles. Sony makes PlayStation Now available in small rental windows or with a flat monthly fee.
Read: PlayStation Now Subscriptions: 5 Things You Need to Know
It's the required internet connection and fee that seems to have gotten Sony into trouble. Microsoft announced the Xbox One Backwards Compatibility program this summer. The company is working directly with publishers to get their games for Xbox 360 working on the Xbox One. Everything from multiplayer to achievements in these games works.
What's more, Microsoft nor game publishers are charging for any of these. Users who have a disc that contains a backwards compatible game just simply insert their disc once the game has been approved for the program. Users can also buy Xbox 360 games from the Xbox website and unlock these titles. Microsoft has used the lure of Xbox 360 games running on the Xbox One to attract buyers all year-long. It gave away free digital downloads of Tomb Raider Definitive Edition when users pre-ordered Rise of the Tomb Raider. Fallout 4 for Xbox One comes with a free digital copy of Fallout 3. Gears of War Ultimate Edition buyers just received codes for previous games in the series.
Read: Xbox One Backwards Compatibility Release Date Revealed
With PS4 Backwards Compatibility basically confirmed for some titles, the question becomes how far will Sony go with the feature while trying not to undercut PlayStation Now. If Sony makes PS3 games available this way it risks undercutting sales on the PS3 and angering users it's already charging for PlayStation Now. If the company sticks to only offering PS2 games it'll definitely been seen by gamers as Sony trying to charge for something it could deliver at no additional charge like Microsoft does.
Of course, users really desperate to hang on to their games can simply keep their PS2. PS4 console bundles start at $349.99 thanks to the company's recent price cut ahead of the holiday shopping season.

This article may contain affiliate links. Click here for more details.