PS4 Fires Back at Xbox One With PlayStation Now Upgrade
Microsoft may have captured the imagination of gamers everywhere at E3 2015 with the promise of Xbox One Backwards Compatibility, but the company still hasn't delivered on the feature. Ahead of its  release, rival Sony has a surprise for anyone who owns a PS4 and subscribes to PlayStation Now. It's adding to the service's line-up of streaming games.
Sony took to its PlayStation Blog this week to announce that over 100 new titles are available for PlayStation Now subscribers today. PlayStation Now is the company's dedicated game streaming service. Unveiled at E3 2014, the service lets users play games on Sony's servers then streams the footage over the internet to the console in their living room. There's nothing like it available on the Xbox One or any other rival gaming console.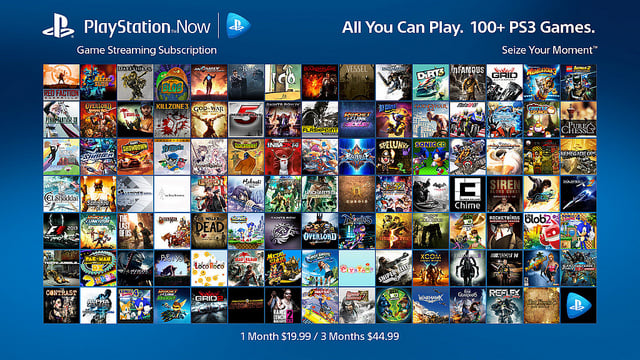 According to Sony, the catalogue of titles available for streaming through the subscription portion of PlayStation Now sits at 250 games total, 105 of them are from this update. The company is highlighting the games from developer and publisher Capcom specifically. The blog post calls out Resident Evil 6 Resident Evil 4, Resident Evil: Code Veronica X, Resident Evil: The Darkside Chronicles, Resident Evil: The Umbrella Chronicles, Ultra Street Fighter 4, Street Fighter 3, Super Street Fighter 2 Turbo HD Remix, Bionic Commando, Mega Man 10, Mega Man 9, Strider, Lost Planet 2, Lost Planet 3, Lost Planet: Extreme Condition, Dead Rising 2, Dead Rising 2 Off the Record and Asura's Wrath.
The rest of the new PlayStation Now line-up includes Japanese RPG classics and indie games. All told, it's a massive upgrade for anyone who already has a PlayStation Now subscription or might be considering purchasing a membership to the service already. To be clear, only half of PlayStation Now is subscription based. Users can also rent games on hourly or weekly increments if they choose. Potential subscribers should note that some games are available with a PlayStation Now timed rental that aren't available through a PlayStation Now subscription.
Read: PlayStation Now Subscriptions: 5 Things You Need to Know
PlayStation Now costs $19.99 a month to stream any game from the service's subscription collection. There are 4 hour, 7 day and 3 day on-demand rentals too. The PS Vita, PS3, PS4, PlayStation TV and some Sony televisions offer PlayStation Now streaming. It's not available on Windows PCs.
Sony couldn't have announced new titles to PlayStation Now at a better time. Originally, the company billed the service as a way to play games meant for the PS3 in the PS4 in lieu of their not being  compatible with older games. Strictly speaking, if a shopper was worried about losing access to their favorite game they could upgrade to the PS4 from the PS3 anyway and use PlayStation Now if they really wanted to play that old game.
Microsoft partnered with video game publisher and developer Electronic Arts for a sort-of rival to PlayStation Now. Called EA Access, the subscription lets users download titles from EA's library, like Madden, and play them for as long as they want. EA Access doesn't require a constant internet connection either, something PlayStation Network does.
Microsoft plans to boost EA Access with Xbox One Backwards Compatibility on November 12th when it also updates user's consoles. Xbox One Backwards Compatibility lets users insert an Xbox 360 disc and unlock a digital download of the game for Xbox One. Users still need to insert the disc to play the game, but all of their game saves transfer over to this new version. The company has big name publishers like Warner Brothers, Bethesda, Square Enix and Ubisoft on-board with the program already. It'll continue adding to the 100 titles it debuts with on a regular basis, Microsoft says.
Anyone interested in PlayStation Now should definitely try the rental service out for themselves. Sony is offering potential subscribers a week-long free trial.

As an Amazon Associate I earn from qualifying purchases.