PS4 Game Sharing Feature Comes with a Big Catch
Better looking and more sophisticated gameplay weren't the only things Sony promised users when it first unveiled the PS4 early last year. It also promised users extras, exclusive functionality that would allow them to play with their friends in new ways. The New PS Share system coming to the PS4 later this year is such a feature – provided PS4 owners are comfortable with two big catches.
When it announced Share Play last week Sony also made it clear that both users trying to share a game wouldn't both need a copy. That is to say, a PS4 owner could pretty much virtually invite their friends over to play their games through Share Play. Many saw it as a revelation, something that would finally let fellow gamers build collections that they can share with each other seamlessly.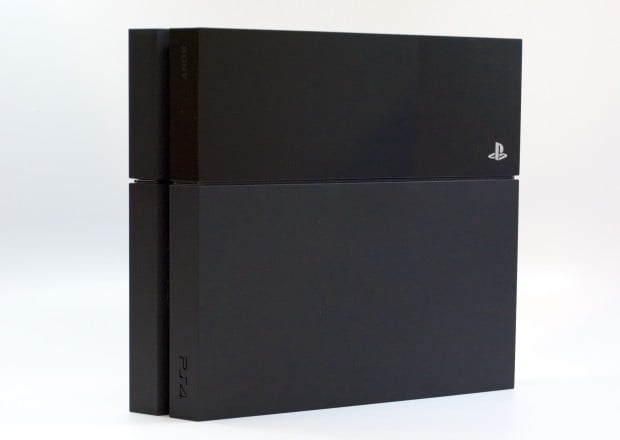 Unfortunately, a recently revealed restriction may have some PS4 owners rethinking how useful Share Play will be. Sony has now confirmed with GameSpot that PS4 owners won't be able to use Share Play for an unlimited amount of time. To be more specific, Sony says that users taking advantage of Share Play will have 60 minutes before a Share Play session times out.
One hour might sound like plenty of time to play a game, but it's really not. Thankfully, we now know that game saves will be stored on each user's account, so even if someone is using Share Play to play their friend's games and the service cuts them off after an hour they'll be able to pick up exactly where they left off. Users will also be able to buy the game and continue exactly where they stopped during a Play Share session.
Sony showed of Share Play at its Gamescom 2014 press briefing early last week. Share Play is really just another layer of online multiplayer, but instead of playing in a multiplayer experience, fellow PS4 users can connect to each other's console and play split-screen multiplayer as if they were in the same room. It's very useful for games where a local multiplayer experience might be more fun than finding random people online. Additionally, with Share Play PS4 users can watch their friends play their favorite games on their console and take over for them if they get stuck.
Other interesting bits of information about how Share Play works has turned up in recent days.
So far,a lot of what we know about how Play Share works comes from Sony's Shuhei Yoshida. Last week gaming website Kotaku translated an interview Yoshida did with Famitsu in which he says "a friend has a game that I don't. I ask them to let me play it, and if they send me an invitation, I can access their PS4 and play while watching the video that is streamed."
If the process Yoshida described is what comes to the PS4 later this year, then it sounds like PS4 users can expect that their console won't be usable when someone else is using Share Play on their system. Again, that's another key detail that could make Share Play less magical than first thought.
All of that being said, Share Play still sounds like another interesting feature to add to the growing list of cool things that are coming or have already arrived for PS4 buyers. In addition to Share Play, PS4 users can also digitally rent games through PlayStation Now, an online gaming service the connects directly to their console over the internet. With PlayStation Now, users can play PS3 games on their PS4, giving the PS4 the upper hand against Microsoft's Xbox One when it comes to backwards compatibility.
Read: Sony PS4 Upgrade News Brings Share Play Details & Complaints
Share Play will be a part of the PlayStation 2.0 system update coming later this year, according to Sony.

This article may contain affiliate links. Click here for more details.