PS4 Gets Another Black Friday 2015 Price Cut
Video game console maker Sony has one last Black Friday 2015 surprise for shoppers this week. Recently, it instituted a major PS4 price cut that decreased the price of its console bundles by a wide margin. This morning the company revealed another Black Friday 2015 price cut. The Sony PS4 video game and entertainment console will cost just $299 all weekend long.
Sony announced the major PS4 price cut for Black Friday 2015 shoppers this morning in a post on its PlayStation Blog. The PS4 is the most-powerful of any modern video game console in terms of internal hardware. It competes directly with Microsoft's Xbox One. Microsoft lowered the price of the Xbox One to $399 a year ago, then dropped it to $349 earlier this year. Until December 1st, an Xbox One with 500GB of storage is on sale for $299.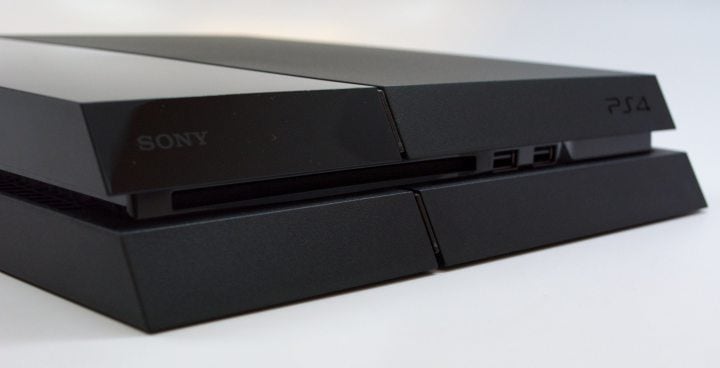 Sony is taking advantage of Black Friday 2015 the best way possible. The Nathan Drake Collection PS4 Bundle will be just $299 – the same cost of the Xbox One – for all this weekend. The savings starts on Thursday as enthusiastic holiday shoppers are heading to events at stores like Best Buy and Wal-Mart. It'll end on November 30th, the biggest day in online shopping every year. To be clear, this temporary PS4 price cut isn't just for Americans, Canadians can get the same bundle for $369.99 CAD.
Black Friday marks the beginning of the holiday shopping season. It's the perfect opportunity for companies to offer shopping some savings in the hope that they build out their customer base quickly. Both Sony and Microsoft lure users in with their console and make more money off the games that they buy and the online game services that they offer.
$299 is an astonishingly great price for a PS4. That it comes with digital games for users to dig into doesn't hurt either. Uncharted: The Nathan Drake Collection is an upgraded version of the past three Uncharted games that launched on the PS3. Sony planned Uncharted: The Nathan Drake Collection as a way to prime gamers for the release of Uncharted 4: A Thief's End. Included are Uncharted: Drake's Fortune, Uncharted 2: Among Thieves and Uncharted 3: Drake's Deception. All of the games have graphical upgrades to better take advantage of the PS4's more robust hardware. Uncharted 4's release date was moved to March 18th 2016, putting the focus on the Nathan Drake Collection this year.
Every PS4 console comes with a wired mono-headphone for voice chatting and a DualShock 4 wireless controller. There are no batteries included with the console because the DualShock 4 is rechargeable, something that the Xbox One's wireless controller doesn't feature without an extra purchase. A USB cable for connecting the controller to the console and another cable for connecting the console to a power outlet is also included.
Sony explicitly says in its post that this deal is only for the Nathan Drake Collection PS4, meaning Sony isn't cutting the price of any other PS4 bundles. For example, the Star Wars Battle PS4 Bundle will still sell for $349.99 this weekend. The Call of Duty: Black Ops 3 PS4 bundle should stay $429.
This PS4 price cut for Black Friday 2015 isn't exclusive to any one store at all, it seems. This means shoppers who already had plans to head to a particular store don't have to make any changes to that plan. GameStop, Best Buy, Target and Wal-Mart all offer PS4 bundles for purchase.
With this price cut, the Xbox One and PS4 are evenly matched this holiday shopping season at $299. The Wii U, Nintendo's video game console is still priced lower at $249 for Target shoppers. The $249.99 Wii U bundle comes with a copy of Splatoon and Super Smash Brothers Wii U.

This article may contain affiliate links. Click here for more details.