PS4 PlayStation Network Discount Set to Arrive This Weekend
The deep discount Sony promised users affected by the big PlayStation Network outage over the holiday season is finally rolling out to the PS4 and more this coming weekend, according to the PlayStation Blog.
Sony revealed the big apology discount is rolling out on January 23rd to users this morning. Purchasing anything in the PlayStation Store, Sony's marketplace for apps, video games, and streaming video, will get users a 10% discount on their entire order. To be clear, Sony isn't just slashing the cost of one item by 10%, it is discounting everything that's in a user's cart at check out. The discount isn't specific to the PS4, it is available on the PS3 and the Sony Entertainment Network website too.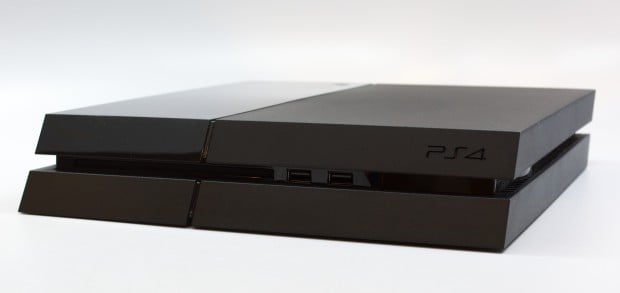 Sony says it's also rolling out an automatic extension of everyone's PlayStation Plus membership on top of the savings, giving users five extra days of PlayStation Plus access after the subscription is set to expire. Users don't have to do anything to get their extra five days of PlayStation Plus. Emails about the extension are on the way for those who were hit by the outage. Sony says users should look for their unique code in the @PlayStation area inside the PlayStation Store. PS4 users will have until January 26 to take advantage of the savings.
All told, saving 10% on purchases without a ceiling isn't a bad way for Sony to thank PS4, PS3 and PS Vita users for their loyalty during a frustrating outage. That being said, there are some exceptions to the discount that aren't going to impress some.
Those 10% off codes can't be used to rent a batch of movies in the PlayStation Store, though it appears that it can be used to purchase those movies outright. Sony is also not letting users apply the discount to any of its subscription services. That means that PS4 owners can't use the discount to purchase months or years of PlayStation Plus for less than they normally would. Users can't purchase a Music Unlimited subscription with the savings either.
Sony announced that it'd be offering a blanket discount as an apology over the holidays. On Christmas, both Sony and Microsoft's servers were attacked by a group who claimed to have no aims other than just ruining the online play of others. The group made its threats before Christmas, which gave Sony and Microsoft, Sony's chief rival and maker of the Xbox One, time to prepare. Still, both online services buckled once the attack began. Users couldn't play any game that required online multiplayer. They couldn't change their profiles or even see their friends.
To Microsoft's credit, Xbox Live, the service that powers the Xbox One and Xbox 360's live experience recovered after the attack. The PlayStation Network remained unavailable for days. That's what prompted the outrage from gamers who just wanted to play their new console over the winter break.
It doesn't help that the PlayStation Network has become somewhat notorious for issues. A few years ago the PlayStation Network was hacked, forcing Sony to shut the system down for weeks while it overhauled security and investigated the incident. Many aren't too happy that Sony sometimes takes the PlayStation Network down completely for what should be routine fixes.
The PlayStation Network's security and up-time is only going to become a bigger issue for Sony in the years to come. The PS4, Xbox One and Wii U all have online services. Of the three, the Xbox One and PS4 require users to pay a monthly subscription before competing in games online with their friends. Game clip recording and some other extras also require a subscription to a gaming service. Both companies will need to prove that their services are worth investing in over the next few years.

This article may contain affiliate links. Click here for more details.