PS4 Remote Play for PC and Mac Confirmed
Video game console maker and title developer Sony has a special surprise for owners of its PS4 entertainment console. A key figure within the company has publicly confirmed that it plans to make PS4 Remote Play available to users on their Macs or Windows PCs.
Shuhei Yoshida, the head of Sony Computer Entertainment's Worldwide Studios group confirmed that the company is bringing Remote Play to notebooks and desktops in a recent message on Twitter. PS4 Remote Play allows users to connect to their console and play their game collection from the PS Vita. The feature is very useful, particularly when there's a game you want to play away from home that's not available on the PS Vita. Remote Play was clearly an inspiration for game streaming features that are now built into the Xbox One.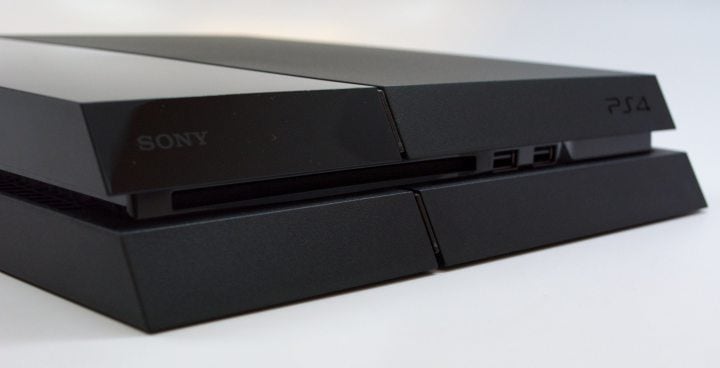 "Some people asked if we plan to provide Remote Play function to PC, and yes, we are indeed working on an official application for PC/Mac," Yoshida told followers on November 26th. Yoshida doesn't provide any more details about the feature. We don't know when PS4 Remote Play for PC and Mac will arrive.
Some people asked if we plan to provide Remote Play function to PC, and yes, we are indeed working on an official application for PC/Mac. :D

— Shuhei BOT: Rescue Mission (@yosp) November 27, 2015
There are things that we can safely assume, even without an official announcement from Sony. First, it seems very unlikely that using PS4 Remote Play will require that users purchase an accessory to plug into their PC or connect with USB. The DualShock 4 controller, Sony's latest, has Bluetooth technology built-in. Second, we now know that there's an official PlayStation app for Windows and Mac coming, something that Sony hadn't confirmed before. It seems likely that the app will let users login to their PlayStation account and keep track of their gaming friends on these devices too.
Sony started a trend with Remote Play, a trend that keeps growing in size and adoption. When paired with a notebook, desktop or tablet running Windows 10, the Xbox One also allows users to connect a controller and stream their games. The Xbox One's take on the feature is pretty limited though. Users have to plug their controller in with a USB cable or use a dedicated Xbox Wireless Adapter that costs $24.99. What's more, Xbox One owners can only stream games on their local network. The feature works within the same house or office, outside of that and Xbox One owners have no options to play their games away from their consoles.
Microsoft and Sony have both moved pretty aggressively to expand their empires in recent years. Sony is aiming to take over the living room with the PlayStation TV set-top box, a subscription television service called PlayStation Vue and streaming gaming service PlayStation Now. Microsoft is moving aggressively into PC gaming with the dedicated Xbox app. A game store, video recording, party chat and achievement tracking are all available within the Xbox on Windows 10 app. Microsoft said last year that it plans to bring programs into the Windows Store soon. Mainstream PC games could come along with them.
It's worth noting that the largest gaming store on Windows PCs recently announced hardware of its own to match PS4 Remote Play. Rather than streaming to PCs, Steam Link and the Steam Controller allow PC gamers to stream their titles to their television.
Presumably, Sony will have more to say about PS4 Remote Play for PCs and Macs in the near future. Confirming that they're working on it indicates that it's out of the planning stage and on the roadmap for release. Sony has been known to discuss PlayStation enhancements and upgrades at the Consumer Electronics Show that takes place every January. Sony plans to end the year with the PlayStation Experience, a two-day gaming show taking place in San Francisco California. The company could announce the official apps there. PlayStation Experience starts December 5th.

This article may contain affiliate links. Click here for more details.