PS4 Sales Reach 2.1 Million Consoles Sold
Sony has announced that the PS4 has surpassed 2.1 million consoles sold since its launch on November 15. This is over twice the amount of consoles Sony sold just in 24 hours after the system launched; the company ended up moving 1 million PS4 consoles within 24 hours of the PS4's release.
The PS4 also launched in Europe and Australia over Thanksgiving weekend, so 700,000 of those 2.1 million consoles were sold in these regions.  Andrew House, President and Group CEO of Sony, said that the PS4 launch was "PlayStation's largest ever" launch, surpassing all previous PlayStation consoles launched by Sony.
House also says that "the best part" is "the PS4 journey has just begun. In addition to an incredible line-up of PS4 games from the best developers in the world, we will continue to introduce valuable new features and services to PS4 in the months and years ahead."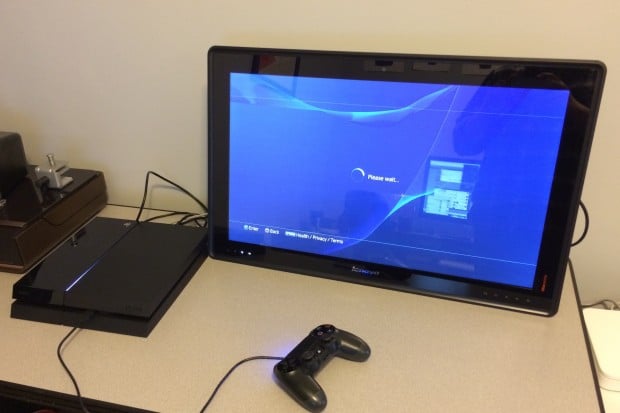 House didn't mention anything on inventory or supply availability, which would've been nice to know, seeing how it's been hard to find a PS4 in stock, especially over Black Friday weekend and Cyber Monday. However, Sony assured us in the recent past that it'll be easy to find one in stock. We have yet to find much proof of that, but we're sure stock will improve as we get closer to the holidays.
What's perhaps most impressive about the PS4 launch (or quite sad, depending on how you look at it), is that the PS4 is already over halfway to beating Nintendo's overall sales of the Wii U, which stand at around four million consoles sold in total since its launch just over a year ago. It's possible that both Sony and Microsoft could surpass overall Wii U sales before the holiday hits, but it might be close.
Speaking of Microsoft, the company has yet to provide an update as far as how many Xbox One consoles it has sold so far. The last number we heard from the Redmond-based company is that they matched Sony's 24-hour number of 1 million consoles sold. We'll have to see what console gets the top slot in November sales; the Xbox 360 held the top position for 32 straight months, so we'll see if the PS4 can beat that.

As an Amazon Associate I earn from qualifying purchases.