PS4 Slim: Everything You Need to Know About the New PlayStation 4
After nearly three years of the same general design, electronics maker Sony had to do something risky. It needed to redesign and upgrade its best-selling video game console. Whatever changes it made, the console needed to still look and work like a PS4. It also needed to shave off weight, add more storage options and upgrade any of the components that users didn't like. This console needed to have its own identify and reason for existing, separate from its upcoming brother, the PlayStation 4 Pro. Yesterday Sony officially showed off the new PS4, or what the gaming community is now collectively calling the PS4 Slim.
The PS4 Slim has a different but still familiar design. It's the cheapest PS4 ever too – complete with software updates that will let users take advantage of the HDR features in their high-end television. Besides redesigning the console itself, Sony has also redesigned its line-up of official accessories, one of which comes with the upgraded console.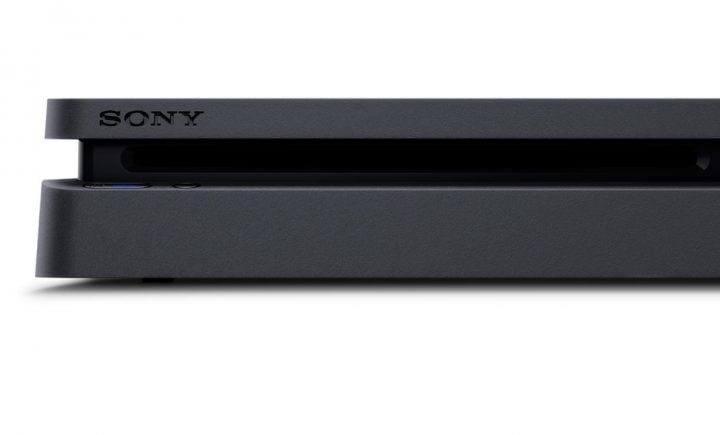 Read: PS4 vs Xbox One – All the 2016 Details
PS4 Slim Release Date & Price
Sony only announced the PS4 Slim this week, but it's hard not to feel like the console is old news if you keep up with rumors and leaks in gaming circles. Leaks these past few months revealed a lot of what shoppers could expect.
To be clear, Sony isn't calling this console the PS4 Slim. Instead, it's calling it the "new PS4." The moniker is a reference to the company's decision to discontinue the original model from 2013.
Retailers will begin selling the PS4 Slim on September 15th, roughly a week after it was first announced. To underscore the PS4 Slim's appeal to gamers that haven't upgraded, Sony is lowering the cost of getting a PS4 to just $299 with this console release.
PS4 Slim Hardware Upgrades
Smaller and lighter, that's basically the message that Sony is pushing with the PS4 Slim. It weighs 16% less than the launch version of the PS4. That's something users that frequently move their console in a backpack will care about.
Those that don't move their console frequently will care more about losing less space to the console in their entertainment centers; it takes up 30 percent less space, Sony says. More important than all of that is how changes in the hardware have made this model more power efficient. It consumes 28% less power than the original console does.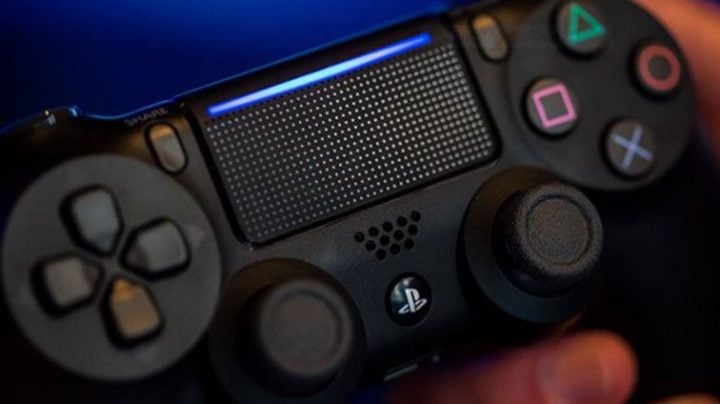 This console will launch with High-Dynamic Range support for better color contrast, but that's the extent of the graphics changes in this update. It won't get support for 4K video it seems, with Sony noting in a blog post that new Netflix and YouTube apps with 4K display support are coming for the PlayStation 4 Pro. 4K devices offer four times the resolution that high-definition 1080p displays do. To take advantage of HDR or 4K you need a television that supports them.
Read: PS4 Review: form an Xbox 360 & Xbox One Owner
The upgraded Dual Shock 4 Controller that comes with the system lets game developers program a small progress bar that sits over the top of its touchpad. It can also communicate with a PS4 console when plugged in over USB. The previous controller could be powered by a USB cable plugged into its host console, but it still communicated with the console over wireless.
There's 500GB of storage for games and apps.
PS4 Slim Design & Port Changes
The PS4 Slim's design is similar but not identical to the console that it replaces. Sony made some upgrades to its design language, presumably because it polled PS4 owners for ways to make improvements.
The USB 3.0 ports on the console are spread out around the front face and right edge of the console. Presumably, this is to avoid an accessory with a large connector or cable blocking a nearby port. The change also means that users should have an available PS4 wherever they want to add an accessory instead of draping cables around their entertainment center.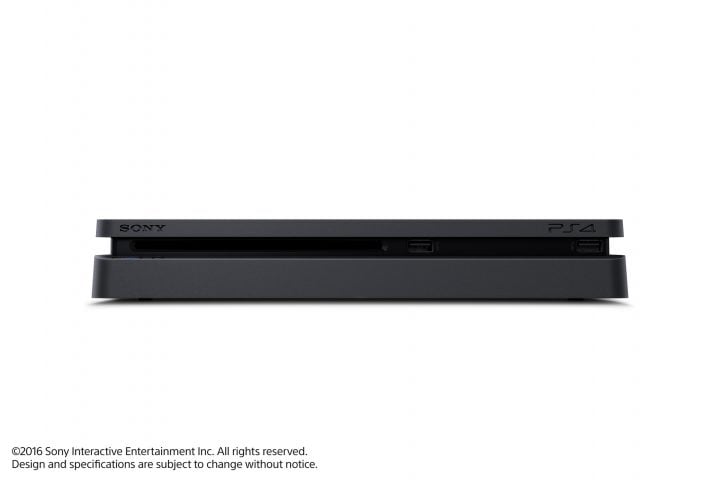 New lights and indicators make it a bit more obvious where essential buttons are and when the system is on.
One interesting thing to note is that Sony did take this redesign as an opportunity to drop a port it felt users weren't taking advantage of the. The original PS4 offered Infrared Audio, which was perfect for speaker sets and high-end wireless headphones to connect to. That port is gone in the PS4 Slim.
PS4 Sim vs Xbox One S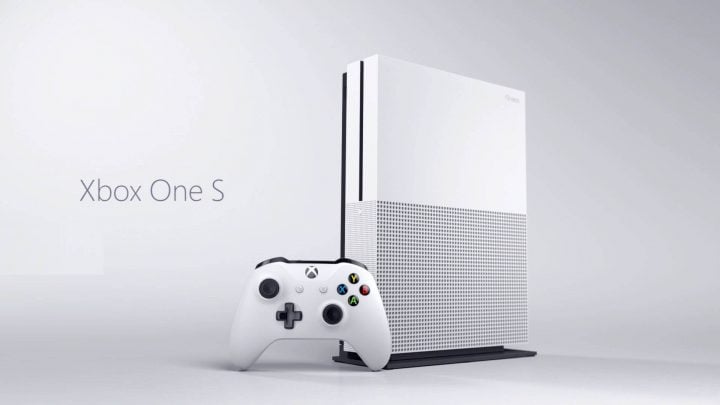 It's clear from looking at what Sony did and didn't change for the PS4 Slim that it doesn't think users considering buying a PlayStation 4 Pro will want the PS4 Slim. Pro buyers want the best looking games possible in the PlayStation ecosystem. PS4 Slim buyers don't care about 4K resolution, they simply want an easy and reasonably priced way to play their games.
Comparing the console with Microsoft's Xbox One S is a bit more interesting. Both consoles are meant to be more friendly to casual fans just joining this generation of gaming.  They both achieve that except the Xbox One S boasts support for 4K video content, still has its optical port and has a 4K Blu-Ray drive for those that still appreciate physical media. They both cost $299 too.
Read: 4 Reasons to Buy an Xbox One S & 3 Reasons Not To
We'll see later this year how popular the console upgrade proves against the Xbox One S and PlayStation 4 Pro. Despite its September 15th release date, no major retailers are accepting PS4 Slim pre-orders right now.