PS4 Slim Release: What We Think We Know  
Console revisions are a staple of living room gaming. Every console generation ushers in an initial wave of new hardware, followed by smaller waves of upgrades for that hardware. For months, we've heard that Sony planned to introduce a PS4 NEO console with upgraded hardware. If recent reports are true, the company also has plans to introduce a PS4 Slim to compliment the PS4 NEO.
Hardware upgrades for video game consoles used to come in just one flavor. Every so often, Microsoft and Sony introduce smaller, cheaper to make versions of the console that they already offer. Because they're the same, but have a smaller footprint, we've taken to calling these versions "Slim" models.
If the PS4 NEO is something new and exciting, the PS4 Slim is a classic Slim-style upgrade for the PS4. Leaked photos of the console's box and hardware indicate that the PS4 Slim will be a redesigned, thinner version of the PS4 console that Sony launched back in 2011.
Here's what we think we know about the PS4 Slim release.
We Believe That the PS4 Slim is Real
Every new generation of consoles begins with a new software and hardware. During their console's first year on store shelves, console makers move quickly to provide software fixes and introduce new features that put its system at the top of buying lists. It's a sprint to see which platform can establish the biggest base of gamers.
Video game consoles are a way for users not interested in expensive PCs to get their gaming fix. As such, consoles don't get updated hardware every year. Instead, Sony and Microsoft have both typically waited a few years, then redesigned their current consoles. We believe the PS4 Slim is real because the timing is right for such a model, Microsoft introduced its own smaller, sleeker version of the Xbox One already. It's called the Xbox One S.
Read: Xbox One vs PS4 – All the 2016 Details
Pictures found in an online auction website called Gumtree seemingly confirm the PS4 Slim release. The console in the photos drops the faceplate of the original PS4. It also adds rounded edges. The PS4's front-facing USB ports are spaced out pretty widely.
Some have speculated that what we're seeing isn't a separate piece of hardware, but the PS4 NEO that Sony has already confirmed for launch sometime this year. That much remains to be seen though; the console's package is also included in the auction pictures. It doesn't hint at any internal hardware upgrades to support the 4K displays that Sony hinted at when it confirmed the PS4 NEO was a real product its teams were working on.
Why You Might Want to Buy the PS4 Slim
The leaked packaging of what we believe is the PS4 Slim does include some storage details. It looks as if Sony won't bump up the amount of storage available to users with the device. This model still has 500GB of storage. That's important for a few reasons.
Read: PS4 Neo: What We Think We Know About PS4.5
Without any graphical upgrades or storage upgrades, it seems pretty unlikely that Sony will price this leaked console higher than its existing 1TB models. Really, 500GB of storage practically ensures that the model we're seeing in these photos is meant as a refreshed entry-level console for those that have yet to purchase the original PS4.
Smaller and thinner, that appears to be the driving force behind the PS4 Slim. We'll have to wait until Sony announces more details about the console before we're able to add pricing to that list of reasons to buy.
It's worth noting that refreshing the entry model PS4 makes sense, given the existence of the PS4 NEO. Leaks concerning that console highlight how Sony is going after those that already have a PS4 with the PS4 NEO. It's for those that want the absolute best graphics for their PS4 games possible. Because of that, word is that the PS4 NEO will be as expensive or more expensive than Sony's current PS4 bundle line-up.
When the PS4 Slim Release Might Be Confirmed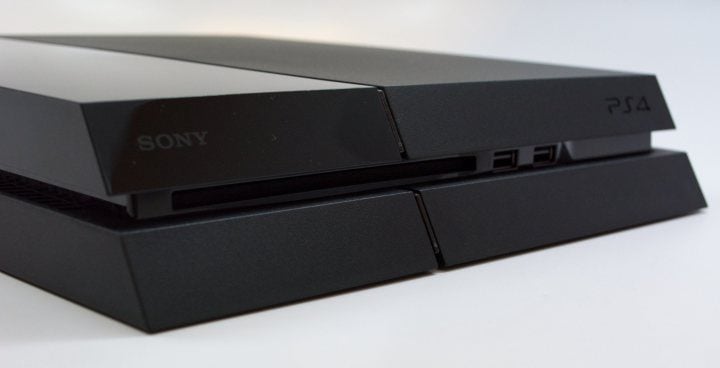 Luckily, we won't have to wait long for details about the rumored PS4 Slim or the PS4 NEO. Sony has a showcase happening in New York City on September 7th. With the PS4 Neo launching this year, it's a given that we'll see at least one new console announced at that showcase. We could also end-up hearing details of the PS4 Slim release. Sony will need to put all the right pieces in place before the holiday shopping season arrives.
Read: PlayStation VR Release Date: 7 Things Buyers Need to Know
This year the company has very, very ambitious plans for PlayStation users. Besides launching the PS4 NEO for sure, it also has plans to introduce PlayStation VR. PlayStation VR is a headset that players wear to feel more immersed in their games. PlayStation VR launches on October 13th alongside a decent assortment of compatible titles for gamers to try with it.

As an Amazon Associate I earn from qualifying purchases.