PS4 Update 1.75 Coming Next Week to Top The Xbox One
A single message sent by a social media account belonging to PlayStation will likely have users of the PS4 both jumping for joy and sighing in relief. After months of releasing no new updates, PS4 Update 1.27 is coming next week and it'll contain support for 3D Blu-ray discs.
Sony said that it would have more to share about a PS4 update about a week ago, but it wasn't until it sent out a tweet about PS4 Update 1.75 this week that we finally learned what was in it. Starting with the update users will be able to watch all of their 3D Blu-ray movies straight from their PS4.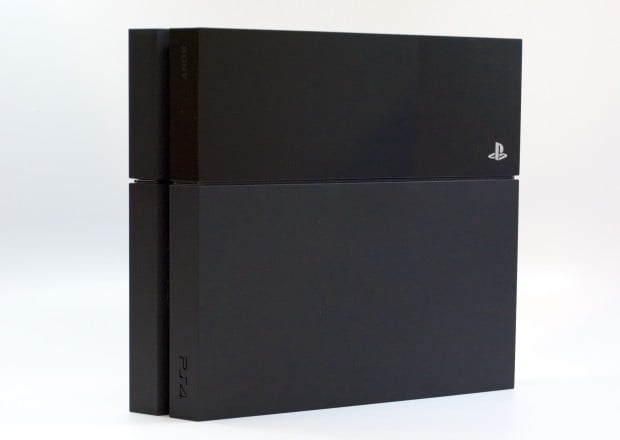 Of course, 3D Blu-ray playback is heavily reliant on the equipment users already have in their home or plan to purchase. As such, that 3D Blu-ray support will only work for PS4 owners who have a television capable of 3D playback. Those who don't aren't in the minority, the overwhelming majority of televisions being sold don't support the format.
Still, a new feature is a new feature, and they've been very hard to come for PS4 users in the last couple of months. A previous PS4 update added a video clip editing tool and the option for users to download clips and screenshots to a USB flash drive plugged into their PS4. That PS4 Update was in April.
Like previous updates, PS4 Update 1.75 will be available for users to trigger on their own schedule if they have the console's low-power mode turned on it'll update then the update will download from the PlayStation Network when the console isn't in use. Settings changes can have PS4 updates install automatically too.
Those disappointed that PS4 Update 1.75 doesn't include any other features shouldn't be. Sony hasn't posted about the update to its PlayStation Blog yet. As such, we don't yet know if there are any other key changes coming within it too. It's entirely possible that Sony only felt compelled to share news about just 3D Blu-ray playback because of announcements made by Microsoft.
Last week Microsoft announced that a new Xbox One Update would begin going out to Xbox One owners this week. Besides turning Xbox Live into a Facebook-like social network, this new Xbox One update also introduces support for 3D Blu-ray playback. That Blu-ray playback would show up on the Xbox One before it's available on the PS4 would have been embarrassing since it was actually Sony that created the Blu-ray format. Sony licensed it to Microsoft for use on the Xbox One.
If Sony thinks that potential buyers are watching updates that closely, than it's ironic that Sony hasn't been releasing new PS4 Updates like the Xbox One has. Microsoft has added features to the Xbox One in some way every month this year. It's also letting some users preview those changes and provide feedback before they ever reach the wider Xbox One community. One could argue that the Xbox One was missing a lot of key features, forcing Microsoft to update it. However, progress is progress no matter what inspires it.
Users who want to make the most of their PS4 and Xbox One's 3D-Blu-ray playback capabilities will probably find themselves having to make a steep investment in a new television set.
When it announced the 3D Blu-ray format and 3D PlayStation games, Sony also unveiled the PlayStation 3D Display, a 24-inch television that came with a 3D game and a HDMI cable. Unfortunately, it appears Sony no longer sells it. GameStop sells for $89.99, but it's been completely unavailable in stores and sold out online for weeks. Resellers on Amazon offer the television, but in very, very limited quantities. GottaBeMobile could find just a single PlayStation 3D Display. It was on sale for $414.