PS4 Update 2.50 Brings Key Features for Gamers
Rumors swirling about a possible software update to Sony's PS4 video game console were true it seems. Late last night Sony took to its PlayStation Blog to announce PS4 Update 2.50, a software upgrade that'll include a very important feature the company first promised PS4 buyers at launch.
Nicknamed Yukimura, PS4 Update 2.50 isn't a flash in the pain upgrade to fix bugs or address a few concerns. Instead, it's an extensive overhaul of some of the consoles core experiences. The most high-profile feature on the list of things coming in the update is something called Suspend/Resume.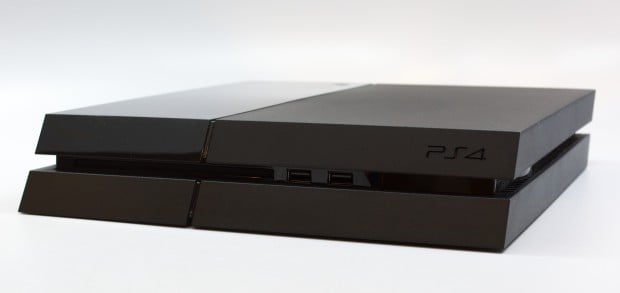 Games played on the PS4 today are generally treated like an app you have running on an older smartphone. When it isn't visible on the screen, it's not running. This saves processing power for the things you're actively doing, but it means that whenever you exist a game you need to start restart it – loading screens and all. PS Update 2.50 is Sony's attempt to do away with this issue.
Leaving a game after PS4 Update 2.50 has been installed won't necessarily shut the game down completely. Instead, PS4 owners will be able to quickly get back into their titles from where they left off. Even putting the PS4 into its low-power state won't require users to restart their games from the loading screen, though it appears that turning the console off completely – like unplugging it from the wall – certainly will.  Sony says that Suspend/Resume is designed to keep PS4 owners from wasting their valuable gaming time.
Joining Suspend/Resume in the PlayStation 2.50 Update are some serious accessibility upgrades. Besides a new high-contrast mode, Sony is adding text-to-speech technology with PS4 Update 2.50. Fonts are bolder and easier to see, colors can be inverted and users can remap the PS4's DualShock 4 controller buttons.
Finding friends on PlayStation Network requires you to already know your friend's PSN username. With this update, finding family and anyone you're already a friend of on Facebook will make things easier. According to Sony, PS4 owners will be able to connect their PlayStation Network account directly to their Facebook account Once done, they'll get a decent look at which of their friends are already on PlayStation Network.
Both Microsoft and Sony have pushed hard to allow gamers to remember their favorite moments with screenshots and video. Screenshots are just arriving on Microsoft's Xbox One console, and Sony is now pushing them to their logical next evolution. PS4 Update 2.50 snaps a screenshot every time a user earns a Trophy. Additionally, this update adds better sorting features for Trophies and the ability to remove any game that you only tried but didn't take seriously. Any video clips captured are sharable to DailyMotion too.
Finally, Sony is adding a toggle for boosting the frame rate of its streaming Share Play and Remote Play features. This is designed to give those users with better internet connections more control over their experience. Finally, there's support for sub-account upgrades in PS4 Update 2.50. Previously, children and young adults needed to create new accounts once they came of age and wanted to do more with their account.
Microsoft's Xbox One console has supported something like Suspend/Resume since launch. The Xbox One essentially keeps the game frozen in the background, waiting for you to switch back to it. Only by completely shutting down your console or starting another game are your forced to restart a title from its loading screen. What's interesting here is that Sony notes "nearly all PS4 titles" will support the feature, hinting at it being on a case-by-case basis. Unpredictably isn't exactly something you want in a Suspend/Resume like feature. There's always the chance of loosing any progress you've made in a title.
Sony hasn't said exactly when PS4 update 2.50 will launch.

As an Amazon Associate I earn from qualifying purchases.