PS4 Update 2.51 Arrives with Crucial Improvements
Owners of Sony's PS4 video game console are waking up to a new pending update for their console, and that update is completely designed to make using the PS4 every day less of a hassle.
Sony began letting users download PS4 Update 2.51 this morning. While it hasn't acknowledged the upgrade publicly on its PlayStation Blog, members of the PS4 community were able to confirm the update was available using the online PS4 Update Tool that checks for new updates once they are available.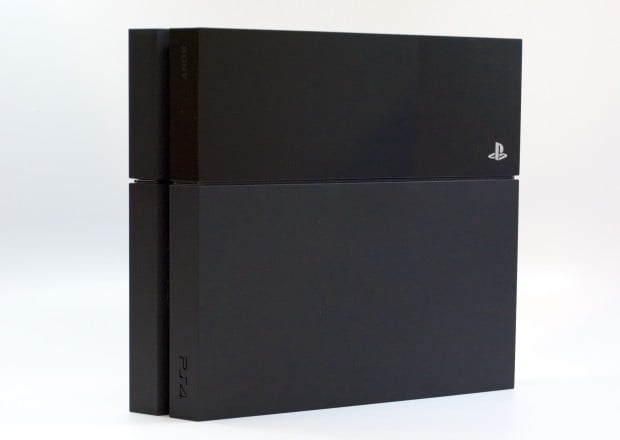 "System software stability during use of some features has been improved," and "operation quality during use of some applications has been improved," are the only two hints Sony is ready to give about what it actually changed in the update. It doesn't deep dive into what apps should be more reliable and speedier after the update.
That being said, some users in the PS4 Reddit area indicate are reporting that PS4 Trophies now load faster than they did before. Other reports in the forum indicate that Sony altered something related to the Remote Play app that the console uses to let Android phones communicate with it. All of that is speculation at this point though.
The update before this one, PS4 Firmware 2.50 added tons of new features, including a long-promised suspend and resume features that users clamored for every since launch. Included were options to back up the PS4 directly to an external hard drive and the automatic capture of screenshots when being awarded a Trophy and more. Presumably, PS4 Update 2.51 fixes any issues with performance introduced with that update.
Read: Epic New PS4 Update 2.50 Arriving This Week
Users should begin getting notifications from their console to update to PS4 Update 2.51 automatically as they connect to the PlayStation Network. Those who don't have an internet connection now, we get prompted to download PS4 Update 2.51 as soon as they do. Users who've been having problems with PS4 apps not working correctly should definitely download the app as soon as possible then check to see if they are still having that particular issue. Updates can be manually triggered once they are available from the PS4's Settings app.
Since launching the PS4 back in 2013, Sony has kept it up-to-date with a host of changes and fixes. The console originally launched without support for any streaming music streaming service beyond Sony's own Music Unlimited service. That changed very recently when Sony and Spotify released a dedicated app for the PS4. Even some Xbox One owners are clamoring for access to Spotify, which is considered the biggest music streaming service in the world by most.
Xbox One doesn't have a Spotify experience, but there have been plenty of software updates for the console. Since launching the Xbox One in 2013 Microsoft has added Game Hubs to let users find friends and add-ons easier. And update to its Xbox Music app now lets users stream music they own directly from Microsoft's OneDrive storage service. Users can manage their storage now and the Xbox One now lets users store video games and apps on external hard drives. Playing music or video on the console is as simple as plugging in a USB flash drive. Both Microsoft and Sony are adding features to their consoles, but Microsoft is moving at a monthly pace. Sony seems to be angling for bigger updates with multiple features.
Presumably, Sony will have more to share about upcoming PS4 firmware updates, new features, games and add-ons at this year's Electronic Entertainment Expo. The company throws a big media briefing at the event every single year, though it hasn't yet confirm the date and time for this year's briefing. The week-long gaming event kicks off June 16th in Los Angeles, California.

As an Amazon Associate I earn from qualifying purchases.