PS4 Update 3.0 Beta Release Date Arrives
Right on time, Sony, makers of the PS4 video game console, is ready to share details about what it calls PS4 System Software 3.0. That's the new software update coming for the PS4 that includes YouTube Gaming streaming and a bucket load of new community features.
Sony announced new PS4 Update 3.0 early in post this morning on its PlayStation Blog website and every feature rumored in last month's leaks about the update was true. What's more, Sony is rolling out PS4 Update 3.0 to beta participants immediately. Sony began letting users sign up for PS4 Update 3.0 – or what it is calling Kenshin – beta late last month.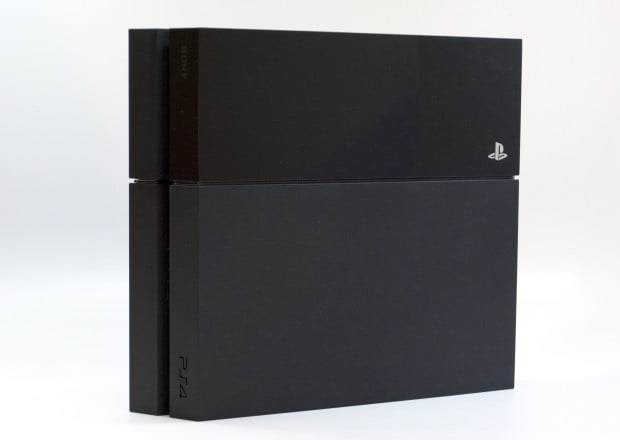 After PS4 Update 3.0 console owners are no longer capped at just 1GB of cloud storage space for their video clips and captured directly from the console. Sony says it's boosted cloud storage, from 1GB to a whopping 10GB for every PS4 owner who purchases a subscription to PlayStation Plus. A new menu lets users take advantage of that extra space by giving gamers more control over what they upload to Sony's servers automatically.
With YouTube Gaming now available online, Sony's PS4 has become the first console that supports the new content network natively. PS4 Update 3.0 includes support for livestreaming games directly to YouTube where everyone else can watch in real-time. Previously, gamers could only create video clips and upload those clips to YouTube.
Read: How to Join the PS4 Update Beta
From time to time video games developers hold special events for their titles that get users special rewards. Sometimes, it's a release weekend celebration that gives gamers special armor. First person shooter makers love to dole out double experience points for users to level quickly in multiplayer and pick up new gear. Beginning with the PS4 3.0 update there's just one person to find out about these events. Sony calls this centralized area Communities and it'll definitely make it easier for gamers to get the most out of each play session. It's a brilliant feature addition by Sony.
10 second video clips can be shared directly to social network Twitter. Stickers are included in messages and a new Now Playing area lumps game information, party options and PlayStation Store purchases in one place. PS4 owners can ask their friends to stream their gameplay with just a button press or two. Sony, says it'll have a more granular look at other features and release details sometime soon.
All told, it's a pretty hefty update for everyone with a PS4 console. The friends and community related features alone could have a big impact on what games users decide to play and how video game developers get the information about their online promotions out to players who don't visit blogs and don't join forums. Sony has kept the PS4 up-to-date with a new features included in software updates ever since launch.
Just as most things do, software updates have become a competition between Sony and Microsoft. With both consoles lacking a huge amount of features ahead of release, both companies committed to giving users the add-ons they needed in quick succession. SharePlay and media support were both added to the PS4 after it was already on store shelves.
Read: Leaked PS4 3.0 Update Details Are What Users have Waited For
Microsoft has updated its Xbox One entertainment console almost every month since launch. Figures within the Xbox Team have already confirmed that the company hopes to get out its New Xbox One Experience software update to testers sometime this month, with a launch in November. The new Xbox One Experience almost completely ditches the design of the current Xbox One software in favor of more integration and quick navigation.
Both the PS4 3.0 Update and the New Xbox One Experience are completely free to upgrade to.