PS4 Uses Choice to Beat Xbox Games With Gold
In a move that no one expected, console maker and video game developer Sony has a new trick aimed at Microsoft's Xbox One entertainment console and the Xbox Live service that powers it. Going forward Sony plans to allow members of its PlayStation Plus subscription service more control over the games that they get at no additional charge.
Sony announced the daring move on its PlayStation Blog last week. It is triggering another round of questions about whether PlayStation Plus or Xbox Live Gold is a better deal for gamers.
According to Sony, anyone who has a PlayStation Plus subscription will get to participate in a monthly vote for the PS4 games added to the PlayStation Plus Instant Game Collection. The Instant Game Collection is the rotating library of titles that PlayStation Plus users get to download and play without paying. Only the winning game will get added to the library of free titles, but for the first month Sony is promising a discount on whatever game comes in second place.
Sony will still get to choose the other games that get added to the Instant Games Collection, but whichever title wins gets added regardless. Sony hasn't kicked off the voting just yet, but plans detailing it soon. PlayStation Plus costs $49.99 a year or $17.99 for three months.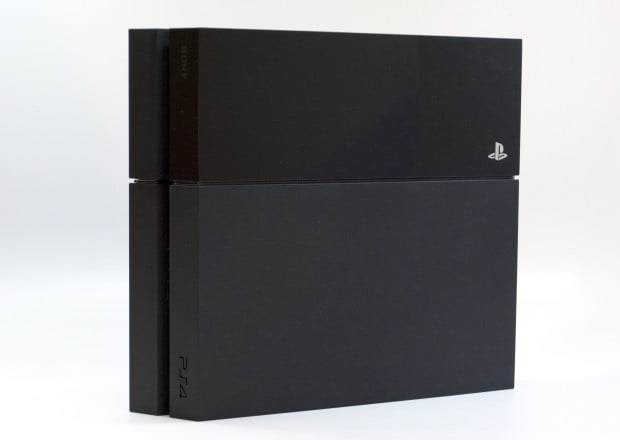 This morning Sony revealed that God of War 3, Dynasty Warriors, MX vs. ATV Supercross, Bomberman Ultra and The Last Guy are among the titles being added today for PlayStation Vita. The PlayStation Vita is Sony's mobile gaming console. These games will also work on the PlayStation TV, the micro-console that Sony released at the end of last year.
Sony is clearly maneuvering PlayStation Plus to be a better deal than Xbox Live. That's big because the services that power each companies console's is as important as the console itself.
Read: Xbox One vs. PS4 – What Matters Now
Microsoft launched the console multiplayer revolution with Xbox Live, giving users away to connect with their gaming friends around the world with just an internet connection. Xbox Live costs $9.99 a month, $24.99 for three months or $59.99 for an entire year. Microsoft may have kicked off the online multiplayer revolution, but Sony quickly added its own free service and introduced PlayStation Plus. It was PlayStation Plus that started the trend of giving console owners free games along with their subscription. Early on, Sony used the free games as an incentive to keep players subscribed. Once their PlayStation Plus subscription has expired, users can now longer play the free games they've downloaded. Today, that bait is no longer necessary as PS4 owners have to subscribe before they can play games online.
Microsoft copied the free games idea for Xbox Live Games with Gold. Each month the company lays out a new slate of titles that Xbox Live Gold users can download and play for free. Microsoft sometimes takes a huge amount of criticism for not offering more exciting titles in Games with Gold. Sony has essentially solved that problem by putting one title in the hands of users. That plus the $10 discount that users get when they pay for a full year could sway some shoppers into purchasing a PS4 over the Xbox One this fall and beyond.
Read: Huge Gears of War Ultimate Edition Deals Puts PS4 to Shame
Microsoft hasn't made many significant changes to Xbox Live Gold, but is preparing to strike back at the PS4 with a new feature of its own. Called backward compatibility, the Xbox One will get a software update that lets users insert their old Xbox 360 games and unlock a digital version for their Xbox One.
Right now, playing old games on the PS4 requires that users sign up for Sony's PlayStation Now subscription service.

As an Amazon Associate I earn from qualifying purchases.