PS4's Project Morpheus Could Validate The Xbox One Kinect
With sales of its PS4 gaming console proceeding at a steady pace, this week Sony did what I didn't think they ever could: it introduced something innovative with Project Morpheus.
To be clear, I've never been heavily biased against owning a PlayStation, games like Kill Zone and The Last of Us have always caught my eye. Sony is a game company, one that has an attractive assortment of titles that users can't get anywhere else. However, after seeing the PS3 and the PS Move, I wasn't impressed by the company's technology efforts. MemoryStick, Blu-ray, UMD and 3D games were all just transparent attempts at lock in that didn't offer benefits so revolutionary that users should just run out to embrace them either.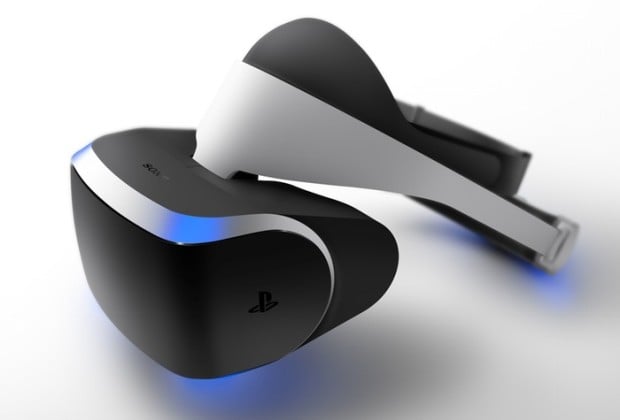 However, the Project Morpheus VR headset is of a different ilk. Sure, we don't know all of the details yet, however what we know of the prototype indicates that Sony could be close to a breakthrough in bringing this type of technology into the living room. It's also made me critically thinking about the logistics of something like what Sony is trying with Project Morpheus when compared to Microsoft's Kinect sensor, the last big innovation in the living room console space.
All told, I think the experience of owning a first generation Kinect could be incredibly similar to Project Morpheus.
For starters, Sony is going to have to work really hard to attract and maintain developer interest. That's because even if the company bundles it with a PS4 there will be millions upon millions of users who'll have purchased a PS4 before this thing was ever available. Sony will have to convince each developer that investing in what amounts to an add-on is worth spending millions of dollars to be on first too.
If the company succeeds, it could create a virtuous cycle that builds on the hype of early games and attracts users. On the other hand, the company could fail, leaving users with an ok line-up of launch titles that support Project Morpheus but not much after. If that sounds familiar it's because that's exactly what's happened to Kinect. Thankfully, Microsoft solved this problem by including the Kinect sensor with every Xbox One. This levels the playing field for all games and makes convincing game makers to develop games with Kinect functionality a bit easier– but not much judging by the lack of available titles.
Then there are the merits of the technology itself. Today, Microsoft still has a hard time selling users on Kinect-only games for the Xbox 360. It's not that the technology isn't revolutionary; it is. The problem is that developers aren't really ready to try anything new with the technology. The jumping and fighting to serious gaming ratio on the PS Move and the Kinect for Xbox 360 isn't even close. They're all punch here and jump-like games. Today, Project Morpheus uses the technology that the PS Move pioneered. That puts it a risk for the same type of games that buyers have simply not been interested in thus far.
Finally, there's pricing. We don't know how much the Kinect 2 sensor would cost separately, however the original Kinect cost users $149.99 before tax. Microsoft softened the blow a bit by including the Kinect Adventures game for free, but users still had to have an Xbox 360 or purchase a new bundled console at $299.99. Project Morpheus requires the PS Camera, PS Move and the PS4 to work. In short, unless the version that Sony makes available to users is stunningly different, Project Morpehus could be ridiculously expensive, making it another Sony-made plaything of the well-off like Aibo digital pet.
I'm excited to see where Sony takes this. This could be the company's opportunity to prove that it can still innovate and revolutionize how we play games. It's both exciting and irritating at the same time.
Sony has confirmed that Project Morpheus is in active development. It hasn't announced a release date or price for the headset.