PSP Vita Review: Beats the iPod Touch & iPad for Gamers
My 14-year-old son turned down an older iPad and sold his iPod Touch to get a new Sony PSP Vita.
The PSP Vita is Sony's latest mobile gaming system with a 5-inch OLED touch-screen, dual analog gaming sticks and a four button digital thumb pad. It also includes rear touch capability for added functionality in games. The PSP Vita also includes front and rear facing cameras for taking snapshots and a soon-to-be released version of Skype.
Sony offers a WiFi only PSP Vita or one with 3G service from AT&T with prices starting at $250.
Daniel took his birthday money from grandma and his parents, sold his iPod Touch and picked up the Wi-Fi only version of the Sony PSP Vita, a 4GB proprietary Sony memory card and Uncharted: Golden Abyss, his first game for the PSP Vita.
A Beautiful Display
I asked him what he likes most about the PSP Vita.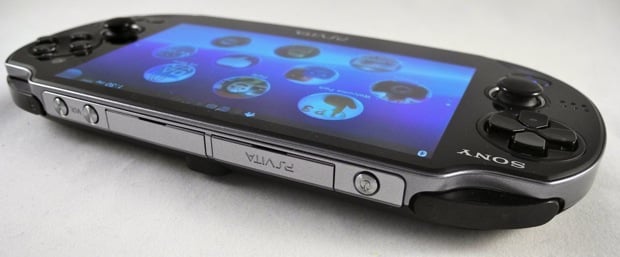 "The graphics! The graphics are beautiful." He continued, "I've never seen anything like it on a gaming system." I agree. The large 5-inch screen looks beautiful, crisp and bright. Games look great and you can read text easily.
Awesome Gaming Controls
Daniel also likes the added analog stick. The PSP Go didn't have the dual analog sticks. He said adding a second control sticks makes it more fun. You have more control of your character in games like Uncharted: Golden Abyss.
The rear touch panel comes in use with certain games. He tried out FIFA 12, a soccer game. While shooting on goal you touch the rear panel in the place you wish the ball to end up. The longer you touch the back the harder you kick. Short taps result in a softer kick.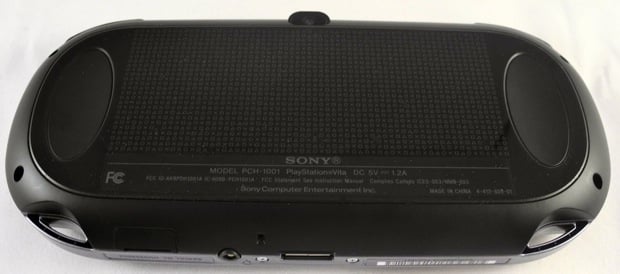 Better Overall Gaming Experience
Daniel likes the larger size of the PSP Vita over his 32GB iPod Touch. It was too small for his tastes. He really likes the larger screen and the additional physical controls compared to the onscreen controls of the iPod Touch and iPhone.
Since getting the PSP Vita he never plays games on his Samsung Infuse 4G smartphone anymore. He complained about using the on-screen controls in iPad gaming and didn't like the Fling suction cup iPad game controller I bought him.
Daniel also told me that you get higher quality games on the Vita compared to iOS and Android gaming. It also includes Netflix, something our family uses a lot.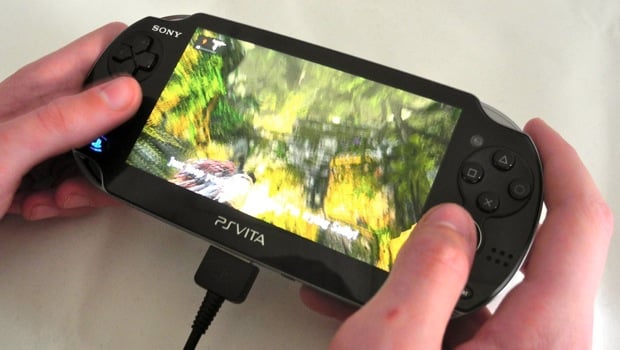 Some Limitations
While playing games the battery lasts about six hours. Watching movies on Netflix over Wi-Fi drains it in half that time. That sounds pretty bad to me, but he said it was worth the trade-off due to the better controls, larger screen compared to the Touch, and better games available.
At present you only get five apps available for download in the Playstation Vita store. They are …
Netflix
Facebook
LiveTweet – a Twitter client
Flickr – the Yahoo image hosting service
Music Unlimited – Sony's music subscription service like Spotify
Foursquare – the location check-in service
We're big Netflix watchers so he enjoys that. He interacts on Facebook some. But he's not a Twitter, Foursquare or Flickr user. He prefers to use his phone for music mainly because he doesn't want to waste the space on the Vita.
Room for Improvement
He'd like to see a YouTube app, the forthcoming Skype app, and a subscription based gaming service like OnLive only from Sony.
Speaking of space, you have to buy a proprietary Sony PSP Vita memory stick. Because they're proprietary, they're also very expensive compared to normal micro-SD card. He bought a 4GB card for $20 at Wal-Mart. Amazon isn't much cheaper.  By comparison you can get a 16GB MicroSD card for less than $6 on Amazon.
I think the extra cost of a gaming card is a dirty way to hide the true cost of the gaming system. They claim you can buy a Wi-Fi only for $250, but you have to buy a game and a card bringing the minimum price to about $300 for a low-priced game and $320 for a good one.
Daniel's used to playing games on PS3 and Xbox where the analog controls also function as buttons you can click. For example on the Xbox you can knife someone using the right analog stick in Call of Duty: Modern Warfare 3. Just push in on the stick. The PSP Vita sticks don't work that way and he misses this feature.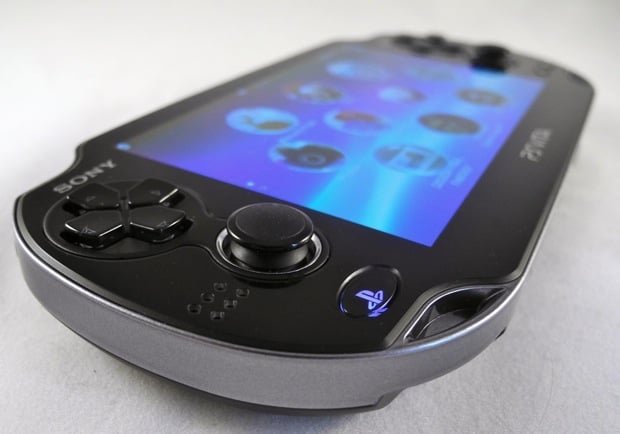 Coming from gaming on the iOS and Android platforms you experience a sticker shock when buying games. You can get a solid iPod Touch game for $5-$10, but the best games on the PSP Vita cost $40 or more. You can get 6-8 games for that on the iPod.
The store on the PSP Vita has a group of games called Playstation Minis. They remind you of iOS games and cost from $.99 to $10. He doesn't download any of those because they take up space on his limited memory card. He said that if he wants to play that kind of game, he'll just use his phone.
Summary
The PSP Vita a great gaming device, especially for hard-core gamers on the go. The game selection is decent because it's still new. With a better selection coming around the corner you can enjoy awesome gaming graphics anywhere. He recommends it despite the limited number of apps and the cost of games compared to smartphone games. He hopes memory card prices will drop as the system gets more popular.
For more information about the PSP Vita see the Sony website. To pick up a Wi-Fi only PSP Vita at Amazon, you'll pay the full $249.99 so save yourself the shipping and find it at a local game shop. At Amazon you can get the 3G version for about $390 and a special bundle with the 3G version, a case and a game for about $345.
If you go for the 3G version, you will have to pay AT&T $15/month for a paltry 250MB of data or $30/month for 3GB. Get the 3GB because you'll use up the 250MB quickly.