Purple HTC EVO 3D Arrives at Amazon for $50
If you haven't yet bought either Sprint's variant of the Samsung Galaxy S II or its iPhone 4S or if you're sick and tired of waiting to see if the carrier might or might not get the Samsung Galaxy Nexus, then you might want to take a look at another of the carrier's flagship devices, the HTC EVO 3D, which just arrived in plum color over at Amazon Wireless.
Not only is the EVO 3D a solid phone but the Plum edition also has arrived for the extremely low price of $50 with a new two-year contract. Of course, you'll have to be a new customer to get that price.
Those of you who are currently with Sprint and are looking to upgrade, will have to shell out $100 to get this phone.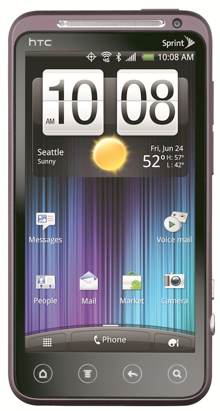 It appears that the phone is in stock, ready to be purchased, so if the EVO 3D in plum for a mere $50 sounds like something you might want to take advantage of, head here to check it out.

As an Amazon Associate I earn from qualifying purchases.