Q&A With Motion Computing Coming Up, Submit Your Questions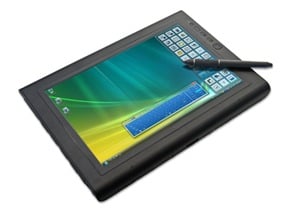 There has been a lot of excitement surrounding Motion Computing's announcement of the J3400 Rugged Slate Table PC.   It has been a while since we've seen anything new come from Motion, so yesterday's announcement was our first look at what they've working on the past several years. Overall, folks are quite impressed with what they've seen so far. However, there are also a lot of questions about why they went a certain way, why they left certain features out, why dual-battery instead of a larger single battery, why a rugged design vs a traditional business focus, etc.
Well, the mic is open and Motion Computing wants to talk with you. We'll be taking questions through the end of Wednesday and then submitting them to various Execs, Product Managers, and Designers at Motion to get them answered. Look for the Q & A to be published sometime on Friday. Leave your question as a comment to this article.
Fire away!