Qualcomm: Quad-Core Snapdragon S4 to Arrive in Windows 8 Ultrabooks
Confirming that ARM processors would not be limited to just slates running on Microsoft's forthcoming Windows 8 operating system, Qualcomm senior VP Rob Chandhok says that the company's ARM-based quad-core Snapdragon S4 processor will also be arriving in ultrabooks running Windows 8. With ARM processor onboard, compared to current-generation ultrabooks, Chandhok is playing up the strength of Snapdragon and ARM saying that ultrabooks will be able to come in even thinner designs and have longer battery life.
Though ultrabook is a term coined by Intel for machines that are thin, light, and powerful, Qualcomm is looking to counter Intel in that space as it expands its processors from smartphones.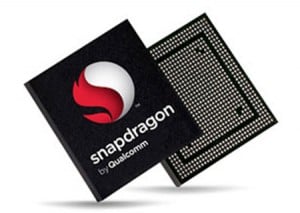 The quad-core S4 will be used to create machines that are slimmer than Apples MacbBook Air and will be 'lighter than what Intel calls an ultra book,' according to Chandhok. With ARM being used in computers, tablets, and laptops, the lines between smartphone and personal computing will begin to blur.
Chandhok reveals that the company's quad-core architecture S4 chipsets would utilize the same 28 nm design that's being employed on the dual-core S4 version. The company's dual-core S4 processor will be launching on a number of smartphones this spring, including the HTC One X on AT&T.
ARM processors will still have an uphill battle to climb with Windows 8. Despite this being the first time that Microsoft is supporting ARM's architecture with its desktop-class operating system, machines running ARM processors will not have backward compatibility with programs not designed specifically for Windows 8. Microsoft has stated that its Office suite will be ARM compatible, but legacy programs won't enjoy the same backward compatibility unless developers re-write code for ARM.
Qualcomm is still considering 64-bit support with its Snapdragon chipset, but did not give a timeline on when that will arrive.
Via: PC World