Qualcomm Snapdragon 800 To Have Always-on Voice Recognition
Today Qualcomm announced its new Snapdragon 800 processor will help devices charge faster than before and always recognize voice commands.
To charge faster Qualcomm created the new Quick Charge 2.0 feature that will let devices charge up to 75 percent faster. The example Qualcomm gave says tablets that typically reach a full charge after seven hours can charge in just under three hours with the new feature included. Qualcomm will sell Quick Charge 2.0 as a standalone component manufacturers can put into their devices. The technology will also come as part of the Snapdragon 800 System on Chip.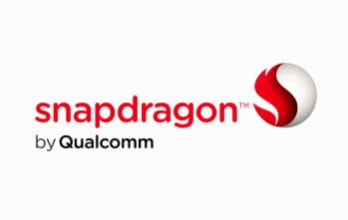 The Snapdragon 800 also has the unique feature of always-on voice recognition. This allows users to wake smartphones with a simple voice command that manufacturers can set. Qualcomm uses "Hey Snapdragon" as an example in its marketing materials. Users can even wake their Snapdragon 800 equipped phones with voice commands when it's in airplane or standby mode. After waking the phone the voice recognition features will let users navigate parts of their phones and tablets without touching anything.
Other announced features of the Snapdragon 800 include the ability to handle UltraHD (4K) video content, 7.1 surround sound and photos up to 55MP. Qualcomm also claims the processor can also enable "high-end 3D gaming," though it's hard to imagine a smartphone or tablet processor that can rival next-generation home consoles like the upcoming PlayStation 4.
Qualcomm says its partners are currently developing more than 55 devices that will use the Snapdragon 800. Those devices will come to market sometime later in 2013.
There is a rumor the upcoming Samsung Galaxy S4 will use a Qualcomm processor because of supply constraints of Samsung's new Exynos Quad. With a rumored launch date of March 14, however, the phone will likely come out too early for the Snapdragon 800.
It's not known which devices will use the upcoming high-end chip from Qualcomm, but recent phones from HTC, LG, Motorola and Sony among many others use Qualcomm Snapdragon processors.

As an Amazon Associate I earn from qualifying purchases.