Qualcomm Supports Custom ROMs by Proxy With Release of Adreno GPU Drivers
Qualcomm has released graphics drivers for its Snapdragon ARM processors, which makes use of Adreno graphics, to Android developers. The move is a welcomed one from the developer community as Android 4.0 Ice Cream Sandwich supports hardware acceleration and without the newly available graphics drivers from Qualcomm, developing custom Android 4.0 ROMs would be a tedious job for those who want to hack and tinker with their devices. Qualcomm has now made available drivers on its developer forums for the Snadpragon S3 chipset–which are used on high-end current generation Android phones and tablets–as well as the new S4 chipset. As a result of Qualcomm's goodwill, developers can now create fluid custom ROMs based on Android 4.0 for devices running with Snapdragon chipsets.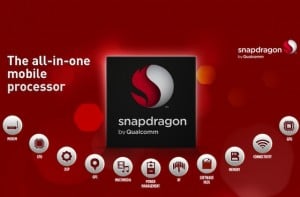 The move is a complete 180-degree from Qualcomm's position with developers in the past. At an old publication that I used to write for covering the Windows Mobile space a few years ago, I had written an editorial about Qualcomm not being very open with its graphics drivers on mobile processors. In an odd licensing deal between HTC and Qualcomm, HTC did not license all the necessary graphics drivers on the Qualcomm MS7200 chipset found on the HTC TyTN II, known as the AT&T Tilt, which was a Windows Mobile device that preceded the HTC 7 Pro/HTC Arrive. As a result owners of the TyTN II/Tilt who bought the device purely for the advertised specs did not realize that the device would be underpowered and won't be able to run high-end, graphics-intensive games correctly or fluidly. AT the time, Qualcomm blamed HTC for not licensing the graphics driver.
And while Qualcomm has historically remained out of the spotlight on the issue of modification, hacking, and locked boot loaders in the past, leaving the blame and burden on device manufacturers, hopefully this latest gesture of benevolence signifies a new developer-friendly era at the house of Qualcomm.
Via: Android Community

As an Amazon Associate I earn from qualifying purchases.