Quantum Break Release Date – What to Know Today
The spring gaming season has arrived, mainly for Microsoft's Xbox One console. The Xbox One will become the second living room video game console to get an exclusive game in 2016 when the Quantum Break release date arrives tomorrow, April 5th. That's behind only Nintendo's Pokken Tournament.
The Quantum Break release is important for reasons other than just its timing. The game tries some very different things, things that could define the future of Xbox in general. Once again, Microsoft is giving away free games to those that pre-order ahead of release. With Quantum Break, users get two free titles that were originally released on the Xbox 360. If the move pays off, it seems as if Microsoft will keep doing it as a way to emphasize how important the Xbox One Backwards Compatibility Program is.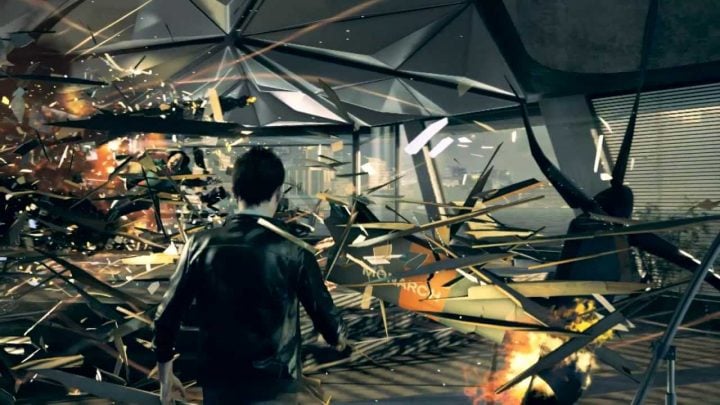 Secondly, those that buy digital ahead of the Quantum Break release get access to a Windows 10 version of the game that lets them continue the game's story and progress away from their Xbox One console. If it's successful, we could see more games designed for Windows and Xbox One that take advantage of the Xbox ecosystem's new beachhead on Windows PCs.
Read: Quantum Break Pre-Orders – What You Need to Know
This week is going to be insane. Here's what you need to know about the Quantum Break release with just seven days left until it launches on Xbox One and Xbox on Windows.
Quantum Break Story
Quantum Break's story remains the most intriguing thing we've seen from an Xbox exclusive game in sometime – especially if you set aside sequels to previous games.
In Quantum Break you are Jack Joyce. Joyce hails from a north-eastern college town, a town where researchers are so intelligent that they've managed to work out the mechanics of space time. Somehow, an accident related to the research being down by Monarch, a company in the town run by scientist Paul Serene, backfires. Time begins to break down, while also granting powers to manipulate it to Serene and Joyce.
At its heart, Quantum Break is a third-person shooter with cover mechanics. Integrated into that combat system are the special time manipulation powers. Using time to your advantage in the game is just as important as good aim. You'll need both to stop time from breaking down and uncover the mysteries of Monarch.
Quantum Break: The TV Show & Junctions
Besides controlling time as a game play mechanic, Remedy Entertainment has laced the third-person shooter with other clever story-telling ideas. Junctions, put players in control of the story. They allow the player to decide what happens next in their individual play through. The decisions made in a junction have big ramifications for what happens next in the game, Remedy and Microsoft say.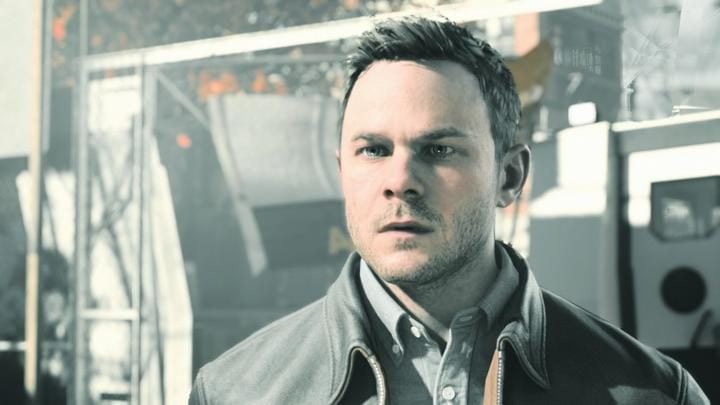 Following each Quantum Break Junction is what's being called an episode of the Quantum Break's television show. Really, this portion of the game is a linear narrative that changes depending on the decisions made by the player at the Junction. The videos stream if connected to Xbox Live, but users can also download them separately if they're playing on Xbox One.
If downloading them sounds like something you'd like to do, it's best to get started as soon as Microsoft allows you to do so. The Xbox Store has the Quantum Break Episode Pack available to download for a whopping 75GB
Quantum Break Pre-Orders in Store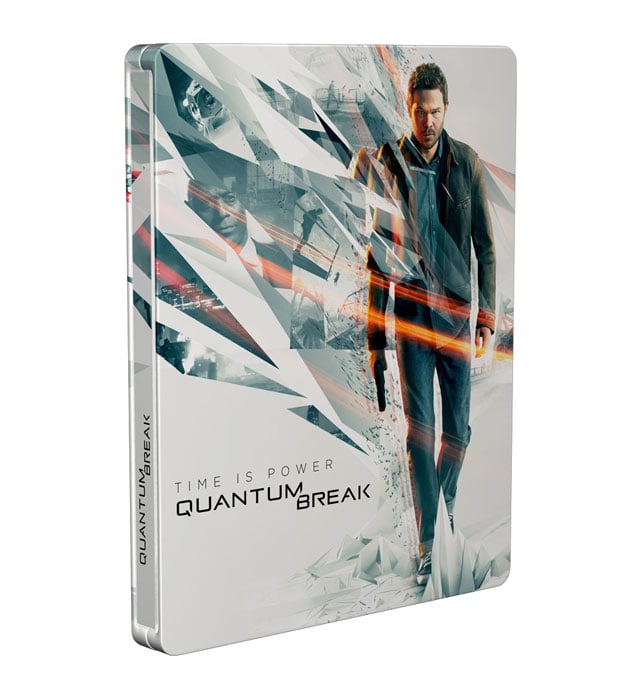 Pre-order ahead of the Quantum Break release at retail stores and you get some digital extras: Alan Wake and Alan Wake's American Nightmare, two previous games released by Microsoft Studios. The Signal and The Writer, two pieces of additional content for Alan Wake are included too.
GameStop is gifting its shoppers a Quantum Break Steelbook Case to keep their copy of the game in.
Quantum Break Pre-Orders in the Xbox Store
Digital pre-orders are available ahead of the Quantum Break release now in the Xbox Store. Users will need roughly 46GB of free space on their console, or a USB hard drive connected to their console to download the entire game. It's unclear if those who download on release night will be able to play the game while it's downloading, though that is a feature of Xbox One.
Buyers of the digital version of the game don't get any exclusive story missions, but will get access to a number of additional games. First there's the Xbox on Windows version of the game. Second, codes for Remedy's last few titles, Alan Wake and Alan Wake's American Nightmare are included with the purchase. Microsoft is throwing in Alan Wake's add-on content at no additional charge.
The Xbox on Windows 10 version of the game won't arrive to those that have pre-ordered until April 5th. Users had until April 4th to pre-order a copy of the game. Unfortunately, that means that offer isn't valid any longer.
The Quantum Break release should be a highlight of the spring gaming season, just enough to tide lovers of shooters over until we hear about even more games for PC, PS4 and Xbox One at this year's Electronic Entertainment Expo in June.

As an Amazon Associate I earn from qualifying purchases.