Quantum Break Pre-Orders: What You Need to Know
The most exciting game launch of the season for Xbox One fans is nearly here. Quantum Break launches in just hours on Microsoft's Xbox One entertainment console and Windows 10 PCs.
With most gaming seasons dominated by sequels, Quantum Break is a breath of fresh air for those who hate rehashing the same stories and mechanics year after year. Furthermore, it's exclusive to Microsoft's Xbox One entertainment console, having been designed specifically to take advantage of the platform's hardware and services.
Lastly, Quantum Break is promising because it's the first manifestation of Microsoft's vision for what entertainment can be in the future. It's not just a video game, it's an interactive television show, if you let Microsoft Studios describe it.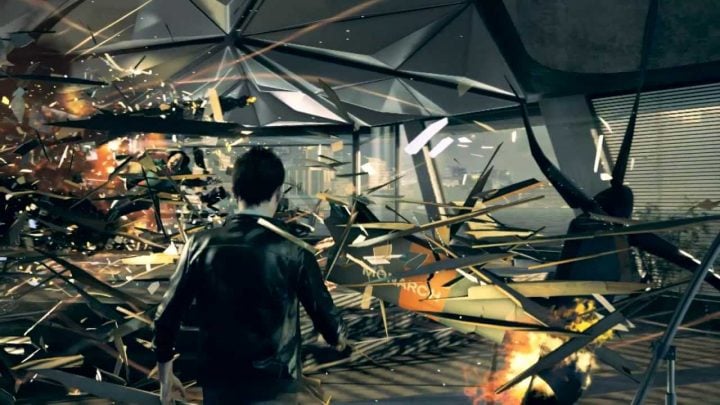 Here's what we know about Quantum Break pre-orders. If you're an Xbox One owner, it's time to get excited.
Read: Quantum Break Release Date: What We Know with a Week to Go
Quantum Break Release Date
Quantum Break should have been out already. Only Microsoft and developer Remedy Entertainment truly know the reason behind the delay into 2016, but at least that delay is almost over. The Quantum Break release date is April 5th of this year on both Xbox One and Xbox on Windows. Xbox on Windows is only available with Windows 10.
Quantum Break Pre-Order Extras
To further promote the Xbox One Backwards Compatibility Program, Microsoft says that it'll give Quantum Break buyers free digital copies of developer Remedy Entertainment's previous games, Alan Wake and American Nightmare. Those digital copies will come with the add-on content that would normally be a separate purchase.
Place a Quantum Break Pre-Order Digitally to Get The Windows 10 Version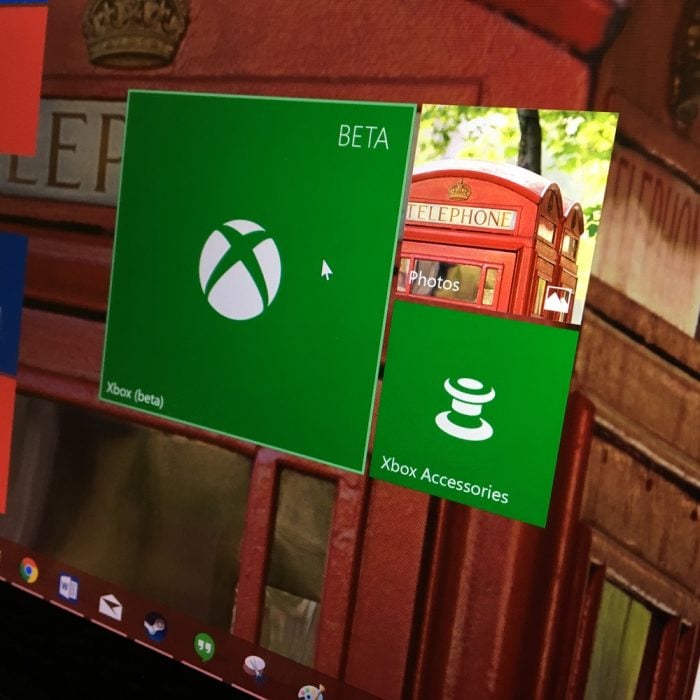 Seeking to also promote Xbox on Windows, Microsoft revealed a whopper of a deal as it kicked off digital pre-orders ahead of the Quantum Break release.
Anyone that purchases a digital copy of Quantum Break from the Xbox Store or the special Xbox One bundle that Microsoft has planned, gets a token that unlocks the Quantum Break release for Microsoft's Windows 10 operating system. Unfortunately, it's only a pre-order bonus and specifically meant for Windows 10 devices. The token won't unlock the game for any other version of Windows.
Before you get excited, check the game's website to see if your PC will be powerful enough to play the game. If you haven't installed Windows 10, you'll need to do so ahead of release. Microsoft says that shoppers have until April 4th to pre-order the game and get the bonus. Tokens should go out the next day.
Quantum Break Story
Quantum Break isn't about time travel, but it is about the manipulation of time itself. Because it's a third-person action game, players don't see through the eyes of main character Jack Joyce. Instead, the camera sits just behind him, giving the player a 180 degree view of what's going on around them.
Joyce lives in a city dominated by Riverport University in the north-eastern United States. Joyce and the game's main villain, Paul Serene, are each granted time manipulation powers when something happens in the college town that starts to break down time. Jack Joyce can't see into the future; he can stop time. Serene actually can see into the future and he uses his Monarch Solutions company to do his bidding.
Microsoft and Remedy have said publicly that the game portion of Quantum Break is about Jack Joyce and the other "heroes." For recent gaming events, Microsoft provided some footage directly from the first half hour of Quantum Break gameplay. That video provides a decent look at the game's shooting mechanics and time manipulation powers.
Physical Quantum Break Pre-Orders
With the official Quantum Break release date set, video game retailers are taking pre-orders. Already the game is available for pre-order at the Microsoft Store, GameStop, Best Buy and Amazon.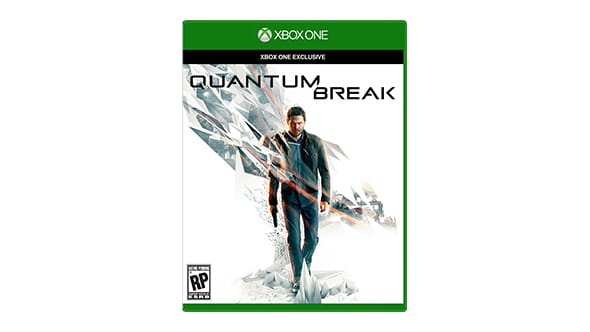 There are some special offers for those placing Quantum Break pre-orders to take advantage of today.
There aren't any enhanced versions of the game available for pre-order. In fact, Microsoft hasn't even confirmed whether the game will get a Season Pass with add-on content for after players finish the base game. It's a fair bet that both a season pass and enhanced version of the base game containing that season pass are on the way and Microsoft is just waiting until closer to the Quantum Break release date to reveal them.
Quantum Break Resolution Controversy
Every so often, a new controversy bubbles up in games that forces users to look themselves in the mirror. For this generation, that controversy has been resolution. Some don't believe that the Xbox One and PS4 offer big enough visual jumps from the last generation of entertainment consoles.
Eurogamer reports that Quantum Break will only run with a maximum resolution of 720P, despite it being a flagship Xbox One title. The console then takes that 720P footage and maximizes it to fill a user's entire 1080p display. Originally, Remedy reported that the game would run at 1080p. The differences in resolution could result in blurrier effects and environments.
The PC version of Quantum Break has a resolution of 1080p.
Quantum Break: The Series
Whereas Quantum Break the television show focuses on the heroes of our story, Quantum Break the television series reportedly focuses on the villains and they're rise. Specifically, Microsoft and Remedy seem to be referring to Paul Serene and his Monarch Solutions. "Play the game to understand the heroes… and watch the in-game show to discern the villains," Microsoft says.
Because it's a TV show and story together, both parts of Quantum Break have a pretty extensive list of actors playing parts. X-Men's Shawn Ashmore plays Jack Joyce. Lost's Dominic Monaghan plays William Joyce. Paul Serene is played by Aiden Gillian from Game of Thrones.
To watch the television show, Xbox One owners will need an internet connection. Remedy and Microsoft confirmed recently that even game discs won't come with the show on them. Instead, all of the show on both versions will stream. Xbox One owners will have the option to save the video files to their console for later.
Quantum Break Xbox One Bundle

For those that don't have an Xbox One already, Microsoft plans to begin selling a bundle with the game just before the Quantum Break release. This $299 500GB Xbox One console bundle will come in white with a matching controller and a digital copy of the game. It'll go on sale March 29th, giving users extra time to download the game to their console before release day.
Quantum Break Release Trailers
There's a decent amount of trailers and teasers already available for Quantum Break. More are sure to follow as we get closer to release.
https://www.youtube.com/watch?v=eU17_kd-e4w
https://youtu.be/d4or8YE-6P4
Whether Remedy Entertainment and Microsoft will be able to sell Xbox One owners on the idea of an all-in-one action game and television show is anyone's guess. We'll have to wait until the Quantum Break release date to find out for sure.

As an Amazon Associate I earn from qualifying purchases.