"True Tablet Heroes"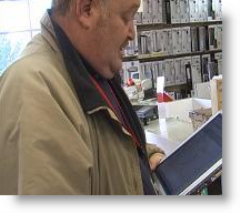 Our friend John Hill at Allegiance Technology Partners has started a new series of reports on Tablet PC usage he is calling, "True Tablet Heroes". These reports are intended to show real use of Tablet PC's in actual working situations.
In this first segment, they are following a local fire marshal who has been using a tablet PC for 3 years to do inspections and fire investigations. It shows hm going to do an actual fire inspection using his Motion Tablet PC.
It is great to see people using these in ways that are not just normal computing tasks which tends to define us in the enthusiast market. This is an on the job story using tablet, an aircard, web forms, etc. Go check it out!
We'll keep following these videos!

As an Amazon Associate I earn from qualifying purchases.