R2H owners rejoice!! Vista drivers coming soon!!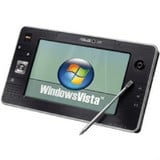 Warner and I were told at CES that there were not going to be drivers released for the R2H and Vista. We have been trying different drivers and with lots of hard work many things are working to a point of at least being usable. Well in this post about the Q1 from Warner, Ctitanic has commented that he has some info:
For the R2H is everything easier. We have an official notice from Asus saying that they have the Vista Drivers for Asus R2H and that they will be released in a few days. They are actually uploading to their server worldwide. So, just wait my friend.
I think I see Warner jumping up and down – and it's good, because there are a couple of time where I thought he was going to go bald from pulling his hair out trying to get everything to work!!

As an Amazon Associate I earn from qualifying purchases.