Rare Amazon Prime Deal Cuts $20 Off in Time for Black Friday
A rare Amazon Prime deal cuts $20 off the cost of a year of the popular service, dropping the price to $79
for one day only. This lines up with the Amazon Black Friday 2016 deals and the start of The Grand Tour staring Jeremy Clarkson and the gang from Top Gear.
Amazon Prime offers free two day shipping, but there is more than that. You also get early access to the best Amazon Black Friday deals and a variety of other services that you will actually use.
Normally $99, the Amazon Prime deal is Friday November 18th at 12:00 AM eastern until 11:59 PM Pacific. This is only available for new Prime members. You can share your Prime Membership with family members who live with you so they can checkout and use their own Amazon account with Prime.
Get Amazon Prime Deal Now
 for $79.99 to prepare for Amazon Black Friday 2016 and the Grand Tour.
If you have an existing Amazon Prime membership you cannot save. Normally you can buy Amazon Prime as a gift with this deal, but you may not be able to add a gift subscription to your account to extend the value.
<

Everything Included in Amazon Prime
FREE Two-Day Shipping on eligible items to addresses in the contiguous U.S. and other shipping benefits.
FREE Same-Day Delivery in eligible zip codes.
Prime Now: Get FREE two-hour delivery or scheduled delivery on over 10,000 items, from groceries to electronics and more. Plus, get free delivery from your favorite local stores. Available in eligible zip codes only.
Restaurant Delivery: Get FREE one-hour delivery from popular restaurants with Prime Now. Available in eligible zip codes only.
FREE Release-Date Delivery: FREE Release-Date Delivery on eligible pre-order items delivered on their release date to ZIP codes within the continental U.S. 
Prime Video: unlimited streaming of movies and TV episodes for paid or free trial members in the U.S. and Puerto Rico.
Prime Music: unlimited, ad-free access to hundreds of Prime Playlists and more than a million songs for members in the U.S. and Puerto Rico.
Prime Photos: Secure unlimited photo storage and enhanced search and organization features in Amazon Drive for you and the members of your Family Vault. 
Prime Pantry: Access to Prime Pantry, where members can purchase and ship to addresses in the contiguous U.S. low priced grocery, household, and pet care items for a flat delivery fee of $5.99 for each Prime Pantry box. 
Amazon Elements: Access to Amazon Elements products, Amazon's own line of everyday essentials.
Amazon Dash for Prime: Never run out of your favorite products with Amazon Dash Button. For more information, go to Amazon Dash Button.
https://youtu.be/EHMXXOB6qPA
Prime Early Access: Get 30-minute early access to Lightning Deals on Amazon.com and new events on MyHabit.com.
Kindle Owners' Lending Library: access to members in the U.S.
Prime Reading: You can borrow books, magazines, and more from the Prime Reading catalog and read them on your Fire tablet, Kindle e-reader, or the Kindle reading apps for iOS and Android.
Kindle First: Early access for members in the U.S. to download a new book for free every month from the Kindle First picks.
Audible Channels for Prime: Get access to Audible Channels, a $60/year value, for free. Audible Channels includes unlimited listening to original audio series and playlists handcrafted for every interest. You'll also receive access to Prime Exclusive Audiobooks, a collection of streaming audiobooks including best sellers, family favorites, celebrity-narrated classics and more. Just download the free Audible app and sign in with your Amazon account to start listening.
https://youtu.be/sbgf_yd6U-o
Amazon Music Unlimited: Prime members can get a discounted Amazon Music Unlimited monthly plan and there is an annual plan available exclusively to Prime members.
Deals and Discounts, Compliments of Amazon Family: These include 20% off diapers through Subscribe & Save and 15% off eligible products from your baby registry.
Twitch Prime: Members get exclusive discounts on physical games pre-orders and new releases. Twitch.tv users who link their Amazon Prime account get ad-free viewing on Twitch, a free Twitch channel subscription every month, and exclusive access to free game content.
All of this adds up to a lot of value, especially if you buy games at 20% off, or use the subscriptions to save on household items.
If you are looking for the best access to Amazon Black Friday 2016 deals you may want to invest in Amazon Prime on the Friday before.
Amazon Black Friday 2016 Deals: 6 Things to Expect, 4 Not To
Expect App Only Amazon Black Friday 2016 Deals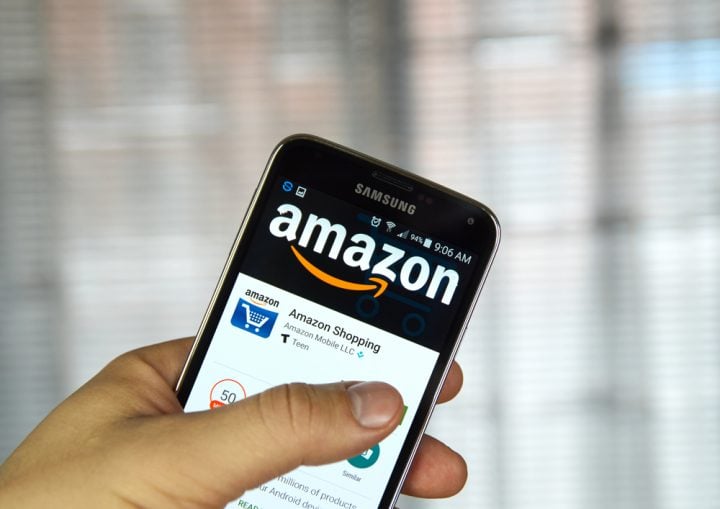 There will be Amazon Black Friday 2016 deals that you can only get in the app for your iPhone, iPad, Android or Amazon Fire device.
Last year we saw a massive TV deal arrive as an app exclusive and it sold out in seconds. Expect to see more app exclusive Amazon Black Friday 2016 deals arrive this year.
You can also expect to see these sell out almost as fast. If you don't have Prime there is almost no chance you will get one of these deals -- and even then it is tough.
Pay attention to the time for theses deals to go live and be ready to add to your cart and check out as soon as the deals go live. If possible join a wait list to get in on the deal if someone fails to checkout.
Image: dennizn / Shutterstock.com