Ray Ozzie Interviewed by Steve Gillmor on Azure and Office 14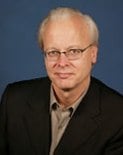 The news out of PDC2008 has certainly been interesting regarding Vista 7, but I think in the long run the big takeaway will be Microsoft's cloud approach with Windows Azure and also news about Office 14 having a web component. While we'll all have to play wait and see on all of this, given the industry's continuing momentum towards the cloud, it has me excited to learn, and eventually see more. The fact that I also love working cross platforms has me excited about this as well.
Steve Gillmor on TechCrunchIT conducted an interview withthe man behind the plan, Ray Ozzie, about Microsoft's strategies and while it is a more of a view from 30,000 feet, it is worth a read if you want to learn a little more about where this is all headed.

As an Amazon Associate I earn from qualifying purchases.