RBI Baseball 15 Coming to Save Fans on the Xbox One
RBI Baseball 15, the latest in the series of low-cost, laser-focused baseball games, is launching on March 31st to save baseball fans the world over on Microsoft's Xbox One console, and to a lesser extent, Sony's PS4.
HB Studios and MLB Advanced Media announced the RBI Baseball 15 release date early this week. RBI Baseball 15 is the second game in the new series created to give users a taste of the sport without having to necessarily hand over $60, the full cost of rival MLB: The Show.
RBI Baseball 15 will launch on both the Xbox One and PS4. Joining the console versions of the game will be RBI Baseball 15 games for smartphones running Google's Android operating system, Apple's iPhone and iPad, Mac OS and Windows PCs. Unfortunately, information sent to video game website Polygon doesn't include key details about those versions like pricing.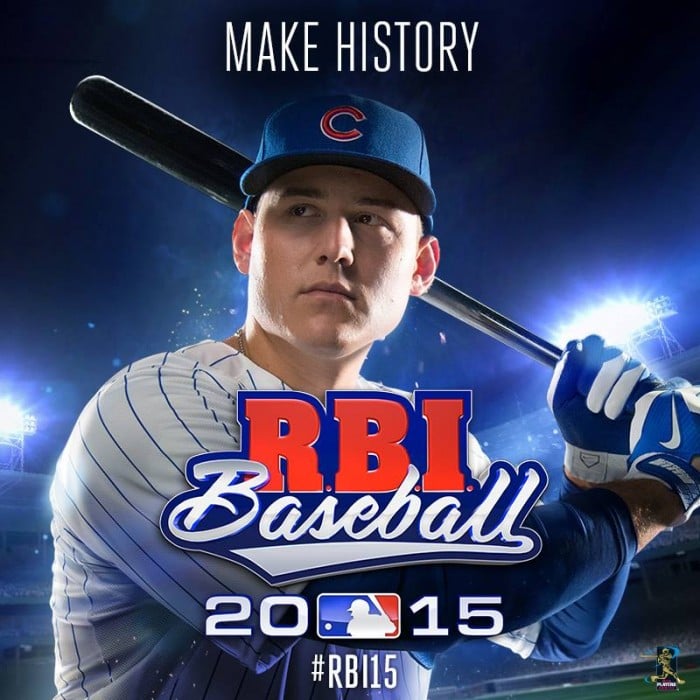 RBI Baseball 15 for the Xbox One and PS4 will cost only $19.99, $40 lower than what MLB The Show 15 does. That low price-point and what MLB Advanced Media is describing as "a more full-featured" experience are expected to act as big draws for the game. MLB Advanced Media says that it's added better statistics tracking, 30 different teams of 40 people and some online multiplayer to enhance the experience. It has also tweaked the game with genuine stadium designs. All of that is important as RBI Baseball 14 was blasted for being too simplistic and too entry-level to be fun for anyone who's played a rival baseball franchise before.
The launch of any sports game is important to a console. Most first-person shooters and adventure games have a set lifespan. Gamers play their story modes, plus multiplayer the eventually move on. The same can't necessarily be said for a decent sports title. For years, Microsoft and Sony have used sports games to lure people to their consoles and online services. Typically, sports games have a longer shelf life because those that buy them play them heavily every year. Those same people then by the next version and repeat the cycle. With the advent of online gaming, sports games can be counted on for a daily influx of online gamers who need to pay for Xbox Live or PlayStation Plus.
The kicker for sports fans on the Xbox One is that there's no legitimate heavyweight baseball game available for users. Either gamers can put up with it and buy an Xbox One anyway for the titles that it has or purchase a PlayStation console to pick up a copy of MLB: The Show. In theory, a better RBI Baseball 15 means that shoppers might be a bit more receptive to the Xbox One.
So far, Microsoft hasn't publicly shown any interest in reversing this situation and launching an exclusive baseball franchise of its own. In fact, the company seems to be doubling down on football instead. Last year Microsoft bundled its $399 Xbox One console with free copies of Madden NFL 15, making it the obvious choice for anyone interested in playing football games. Whether the company plans to do that again with this year's version remains unclear, but rumors are it has a football game of its own coming to Xbox One and the PC later this year. Called Joe Montana Football 15, this game would act as the only real alternative to the Madden franchise on any platform.
Read: MLB 15 The Show Release – 5 Things to Know Now
RBI Baseball 15 won't be a typical game in the sense that it's available on a disc in a retail store like Wal-Mart, Target or GameStop. Instead, users will either need to purchase the game digitally on their console or purchase a download code from GameStop, which is now taking pre-orders. It doesn't look like there's anything special for those who pre-order ahead of the RBI Baseball 15 release date.

This article may contain affiliate links. Click here for more details.