Rdio Taking on Upcoming Apple Music Service
In an effort to take on current music streaming services and the upcoming rumored Apple music service, Rdio has launched a cheap $3.99/month subscription that gives casual music listeners access to on-demand music.
It's called Rdio Select and it comes with ad-free personalized radio (similar to Pandora) with unlimited skips, and the ability to listen and download 25 songs per day. That's one catch, but the other catch is that you can only keep 25 songs stored at once, so you have the power to mix and match and change it up on a daily basis, just as long as you don't store more than 25 songs at once.
Rdio says (via BuzzFeed) that this new streaming tier is great for users who don't listen to music a whole lot, but still want on-demand music when they need it without paying the premium $9.99 per month that most music streaming services charge.
Of course, we also wouldn't be surprised if this move by Rdio was in preparation for Apple's upcoming rumored music streaming service, which is expected to launch soon.
Past rumors have suggested that the iOS 8.4 update will arrive with Apple's own music streaming service, similar to that of Beats Music, which is a Beats-branded music streaming service that was released shortly before the company was bought out by Apple.
This isn't set in stone, though, as the sources say that Apple is merely considering throwing in their music streaming service with iOS 8.4, but it's possible that Apple could wait to include it with the launch of iOS 9 later this year in the fall.
It's said that Apple's own music service will take Beats Music and rebrand it, as well as lower the monthly price and integrate it into iOS and OS X, although that's really the only major details that we know so far. In any case, it seems Apple is looking to take Spotify and Rdio head on in the music streaming business. The Cupertino-based company has been dabbling in internet radio for quite some time now, with the launch of iTunes Radio back in 2013. From this, it's no surprise that Apple wants to dig deeper.
The next major version of iOS that we'll see will be iOS 8.4, which is rumored to release at some point in the near future, possibly during WWDC, which is when Apple is expected to show off some new hardware and software products.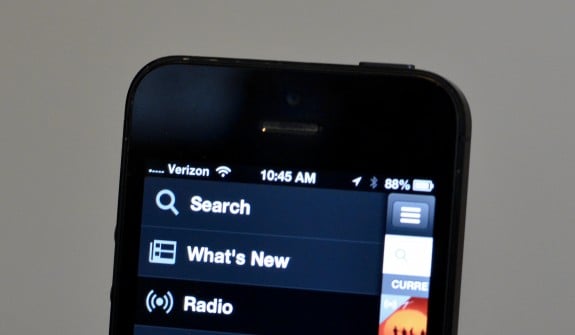 Apple bought Beats for a cool $3 billion last year, and while the headphone maker has largely remained independent for the most part since the acquisition, Apple has been making small changes over the last few months by incorporating Beats into the Cupertino-based company, and it's music streaming service could be next.
Overall, though, Apple has made an effort to keep their brand separate from the Beats brand, even with the new headphones that were announced back in November. The Apple logo appears nowhere on the headphones, possibly pointing to the fact that Apple wants to keep the Beats business separate for now, with the only indication of an Apple-owned company being some fine print on the packaging.
This isn't too surprising, considering that Apple probably doesn't want to mess with the winning formula that Beats Electronics has used for several years to make it such a successful business, and we don't blame Tim Cook and company for not wanting to mess with that.
However, the streaming music industry is something that Apple has lacked in, and considering that music is what skyrocketed Apple, it would make sense for the company to get in on this newer way of consuming music.