ReaddleDocs 3 for iPad Major Update – Giveaway
ReaddleDocs 3 is a major update of the popular document viewer application on the iPad bringing a lot of new functionality for users.
It now also has a built-in browser and cloud integration, along with highlighting and annotation of documents with a newly redesigned interface.
Best of all, along with a major update, we have some promotion codes to give away so that you can get a copy of ReaddleDocs 3 for free. Check out the new features and read on for the details on how to enter.
The ReaddleDocs 3 document viewer can open a lot of different kinds of files including: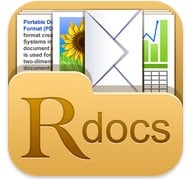 Microsoft Office
PDF
Text
iWork
Image files
Audio files
If you use OpenOffice.org's free office suite, this new version adds the ability to view those files as well.
The new interface includes a recent file list so you can quickly get back to the files you look at frequently. It also has the ability to search within documents so you can find content in long Word files or PDFs. The search feature requires an initial indexing of the document, but after that the search will be instant. If you frequently mark up documents, the highlight and notes are improved too.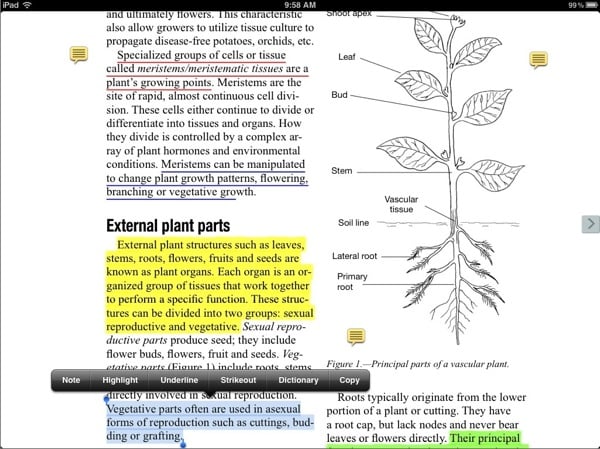 To quickly access documents not already on your iPad you can connect the app to popular cloud storage services like:
DropBox
GoogleDocs
iDisk
FTP
Via Built-in Browser
iOS Open In feature
And more
You can get ReaddleDocs 3 in the App Store for $4.99. If you don't already have a good document viewer, then give this one a try. I really find it useful and think Readdle makes some other good apps like Calendars and Printer Pro.
We actually have a couple of free copies of this app to give away to our readers. We will randomly select two readers who make a comment below on why they would like to receive the copy and we'll let you know as soon as we choose you.
Contest open to U.S. residents 18 and over. Void where prohibited by local laws. We will pick two winners using random.org when the contest closes at 11:59 PM Pacific on October 27th.

As an Amazon Associate I earn from qualifying purchases.