Reading for the Last Weekend Before the Apple Tablet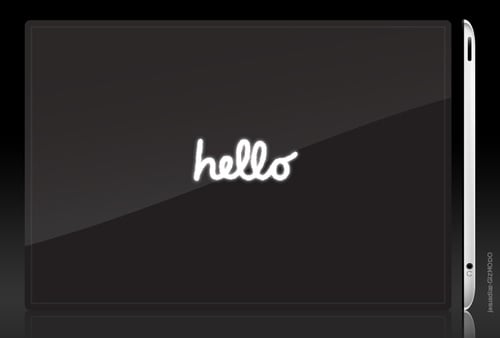 This is the last weekend before the Apple Tablet is announced and with the expectations and speculation ramped up to almost impossible to achieve new heights I've enjoyed the craziness, the silliness, the real and the off-base reporting, and well, the entire circus. I hope you have too, because I'm guessing it will be some time before we see this kind of run up coming our way again.
All of the chatter, speculation, and rumors are starting to coalesce in some interesting ways and I don't think Photoshop has been used this extensively outside of the advertising business. As the world (remember this thing is going to transform dying industries) begins to hold its breath, I've seen a couple of posts that might be worth some weekend reading time.
The first is Patently Apple's Tablet Prophecies. In two parts, this treatise goes back and takes a look at the various patents we've seen over the years heading into this release. It is well worth a read.
The next piece comes from The Week. It lists a comprehensive time line of Apple Tablet rumors and info dating back to 2002. Yep, 2002.
Among the speculation are lots of pieces that say what the Apple Tablet should be, or what the authors want it to be.  This one from Gizmodo looks back to Jef Raskin's original ideas about computers and interfaces and the like. The post has its up and downs, but it offers some interesting perspective.
So, there is a small list of weekend reading for you, if you're interested, and goodness knows I wouldn't be surprised if you were as exhausted by all of this as I am. One thing is certain, next week a new chapter of some kind begins, and the speculation begins anew, but the next round will be based on what info Apple chooses to reveal at the announcement.