Real time with the TabletKiosk eo i7210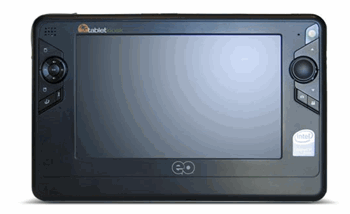 The TabletKiosk eo i7210 Ultra-Mobile PC returns in a real life run through!
Okay, so I have had this unit for a week or so now, and had a chance to spend some time using it. What I decided to do for this InkShow was a quick and real run through using some screen recordings to show you what is actually on this thing.
I spend a few minutes looking at the installed apps and utilities, and giving some general commentary on hwat seems to work for me and what doesn't. So if you are curious about the TabletKiosk Ultra-Mobile PC, or just about Ultra-Mobile PC's in general, check out this InkShow for a real world few minutes with a unit.
Enjoy the show.
All GottaBeMobile.com InkShows are sponsored by:

As an Amazon Associate I earn from qualifying purchases.