4 Reasons to Wait for the iOS 9 Jailbreak
iOS 9 was released earlier this week after spending a few months in beta, but for those who are on jailbroken devices, here are four reasons to wait for the iOS 9 jailbreak before updating to iOS 9.
The new version comes with the same overall look and feel as iOS 8, but with just a few minor changes with the user interface. For instance, there's a new app switcher on the iPad version with a new look, as well as an easier way to switch between apps by swiping from the right side of the screen.
iOS 9 also includes some overall performance improvements and enhancements to various services like Siri and Spotlight Search. Overall, it's a decent update from iOS 8, but there's nothing too Earth-shattering about the new features — certainly nothing like the upgrade from iOS 6 to iOS 7.
For users who are jailbroken on iOS 8, they might be considering updating to iOS 9 and losing their jailbreak in order to use the new features in iOS 9, but here are four big reasons that you should wait until an iOS 9 jailbreak releases before updating to iOS 9.
No iOS 9 Jailbreak
For starters, there is no iOS 9 jailbreak at the moment, and there likely won't be one for a little while.
This means that if you update to iOS 9 you'll lose all of your jailbreak tweaks. This may not be a huge deal if you don't have that many tweaks installed, but if you rely on a lot of jailbreak tweaks on your iPhone or iPad, it's probably not worth losing all of them just to update to iOS 9.
However, once an iOS 9 jailbreak is released, that will change. Jailbreakers will be able to update to iOS 9 without fear of losing their jailbreak tweaks, and the question of whether or not you should update to iOS 9 and lose your current jailbreak will be irrelevant.
Initial iOS 9 Problems
As with any new update that just releases, users are bound to have some problems, perhaps the biggest one being failed updates when users tried to install iOS 9.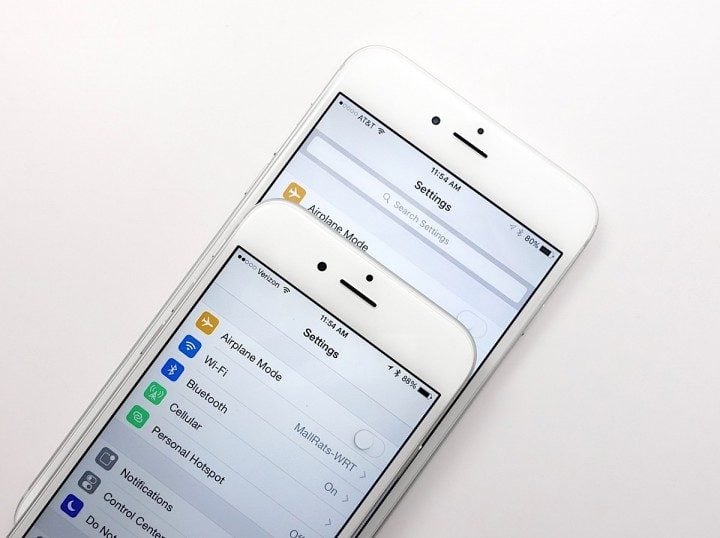 And of course, there are the bevy of other small problems, like degraded battery life, WiFi issues, and other small problems that can usually be fixed by doing some minor troubleshooting.
However, with any big update from Apple, there are usually a few hiccups along the way that you usually come across going from one version of iOS to the next. For some users, it's an easy transition, but you're going to have a bad time if you update to iOS 9 and come across some bugs, when you could have just stayed on iOS 8 jailbroken.
Very Few Big New Features
Usually with each new big version of iOS there are a ton of new features that make it worth upgrading to, but iOS 9 can be rather lackluster for some users.
The only big differences are the new app switcher, the new News app, improvements to Notes (if you even use it), and you can now swipe left for Spotlight Search. There are also some other improvements like a better Siri experience and smarter Spotlight Search results, but you'll have to ask yourself if those features are worth losing your jailbreak for.
Read: 5 Reasons Not to Install iOS 9
If you're at all still satisfied with your iOS 8.4 jailbreak, it's probably best to stick with that until an iOS 9 jailbreak is released.
Get iOS 9 Features on iOS 8 Jailbreak
Even if you decide not to update to iOS 9, you can still get some iOS 9 features on your iOS 8.4 jailbroken device.
Jailbreak tweak developers are working to bring iOS 9 features to iOS 8, and that's one of the biggest requests that jailbreak users are making in the Jailbreak subreddit, so we should see some iOS 9 features come to jailbroken devices soon enough.
Tweaks like these could hold us over until an iOS 9 jailbreak is released, which may not be for a couple more months, but it's really just up in the air at this point. TaiG nor Pangu have released information about iOS 9, but it's a safe bet that they're working on it as we speak.