Recent LastPass Upgrade for Android Will Make iPhone Users Jealous
The LastPass Upgrade for Android will now make it possible to automatically enter login information into Android apps and Internet sites.
The popular password management app's latest killer feature is sure to get Google's attention. Don't be shocked if Google tries to buy the company, or at least put it out of business by adding the feature to Android. It's that awesome.
Here's a video demonstration:
https://www.youtube.com/watch?v=RFVLzqju4wQ
It's hard to imagine that this feature doesn't already exist in Android or iOS. Browsers include something like it with iCloud Keychain for iOS and the Chrome browser's ability to store and synchronize a user's login detail across devices. LastPass make it possible to do this across the whole OS, not just in one app.
The older version of LastPass tried to make this possible on web pages using the LastPass keyboard. It never really worked well. Now, when an Android user opens an app that requires a username and password to log in, LastPass will pop up and offer to fill in the information for the user. LastPass fills web forms too, for sites requesting a user's address or phone number, for example.
Just tap on the username box, password box or on a form, and LastPass will pop up and enter the data. Those using a security PIN will need to type it in first and then see the LastPass Password Manager popup. Hit enter on the keyboard and the form is filled and ready to submit.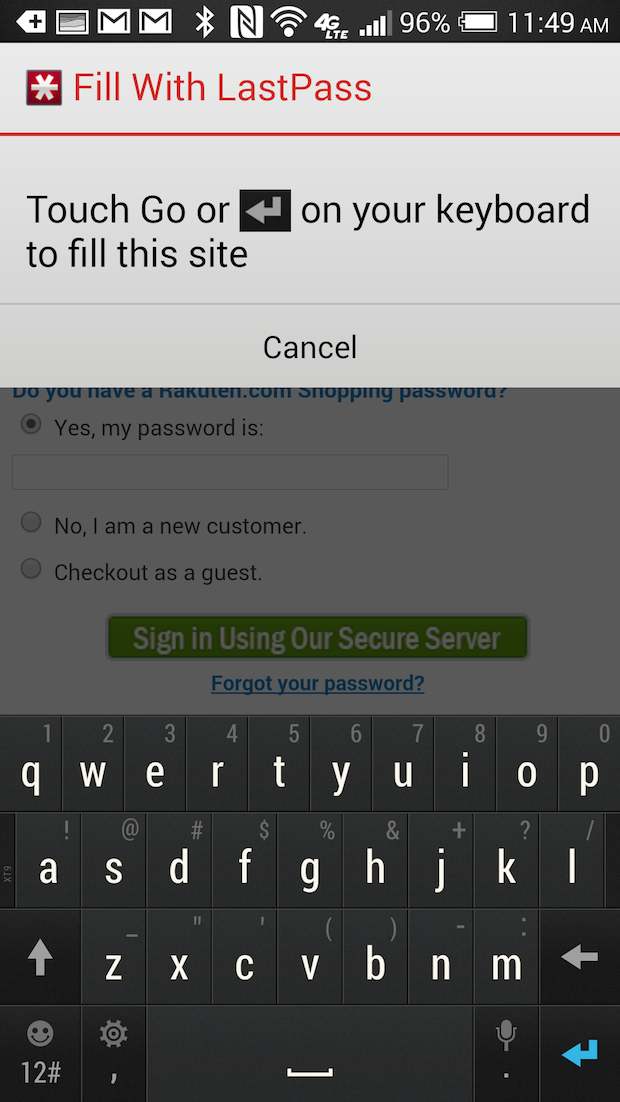 For those not familiar with LastPass, the app works along with the LastPass Manager online. The free version only includes the desktop plugin for popular web browsers. To get access to the newly updated LastPass Password Manager for Android, users must subscribe to the service for $1/month or $12/year.
iPhone or iPad users may wonder why they don't get this cool new feature. LastPass would love to update their iOS app with the auto fill-in feature, but Apple doesn't allow apps to work that way. They call it sandboxing and it's done for security so that one app can't infect another. LastPass might connect the LastPass Password Manager for iOS with Google Chrome, since Google offers a way to connect apps to their Chrome iOS app, but don't look for it system wide on the iPhone or iPad.