How to Reclaim "Other" Storage Space on Your iOS Device
If you're running low on storage space on your iPhone or iPad, you may think you just have too many apps installed, or that your music collection is getting out of hand. But that may not be the case entirely. Instead, there might be a slew of hidden files that are taking up space on your iOS device. They're not as easy to get rid of like apps are, but there are ways to free up this space.
When you plug in your iOS device to your computer and open up iTunes you can see what exactly is taking up space on your iPhone or iPad. You can also see the different categories the used memory is under, such as Apps, Games, Music, Movies, TV Shows and a mysterious category known as "Other."
For some users, there's over 10GB of storage that's used up by this category, while for other users, it may be only a gigabyte or two. Either way, it'd be nice to know what these files are.
Luckily, we do know what type of files are stored in the "Other" category. Mainly, any file that doesn't fit into the other categories go into "Other." Basically, it consists of data on your iOS device that isn't apps, photos, music or videos. With that said, operating system settings and data usually fit into this category, as does Safari cache, Siri cache, reminders, notes, stocks, weather data, email, text messages and iMessages, as well as cache data for all of the other apps on your iOS device.
How to Free Up "Other" Data
Around 1GB of data stored in the "Other" category is normal, but if you have substantially more than that then it means that you most likely have a lot of junk that you can clean out. One big storage hog for us at GottaBeMobile is iMessage. Some of us even have 10GB of "Other" data that's mostly clogged up by iMessage data, so if someone sends you a photo through iMessage and you save it your Photos app, that doesn't delete it from iMessage, and you'll now have two copies of the photo on your iOS device.
Because of this, make sure to delete old iMessages and text messages regularly. Before you do that, though, make sure to backup your device in iTunes, either over WiFi or the old fashioned way of plugging in over USB. If you ever need those deleted iMessages, you can still get to them by restoring from a backup so you can get access to those older, deleted iMessages.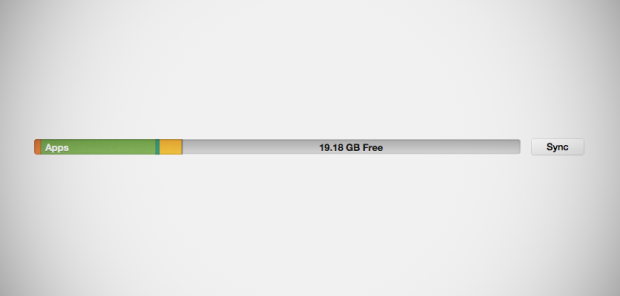 Delete Old Reminders and Notes
You can also delete old reminders and notes in their respective apps. We imagine you have a pile of old, finished reminders built up that are taking up precious space, so it's always a good idea to clean these up to reclaim storage. You can do this in the Reminders app by opening it up and tapping on Reminders and then Show Completed. From there, swipe to the left on a reminder and tap Delete.
In the Notes app, simply do the same thing: swipe to the left on a note and hit Delete. Again, make sure to back up before deleting anything. You may think you no longer need a certain note, but that may change in the future.
Clear Cache and History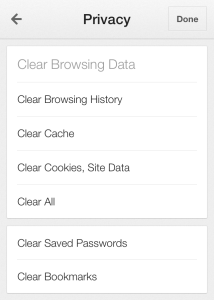 In certain apps, like web browsers, you can easily go into their settings and clear out cache.
To do this in Safari, open up the Settings app and scroll down to Safari. Then tap on Clear Cookies and Data. You can also tap on Clear History to open up even more storage space.
In Chrome, you can clear cache by opening up the app and tapping on the icon that looks like three parallel lines (in the top-right corner), and then tapping on Settings. Next, tap on Privacy and from there you can delete various Chrome browser data.
This will clear up space in the "Other" category as well. However, not all apps allow you to do this, so any cache or data within certain apps are there to stay until you delete the entire app itself.
Delete Locally-Stored Emails
Email can be another huge culprit. If your iOS email client of choice downloads emails to your device and stores them locally, then it's using the "Other" category to store them. With the amount of email that most people get, the space that it all takes up can add up. While it's sometimes frowned upon to delete email (since you might need it in the future), be sure to back it all up in iTunes before deleting them from your iOS device.
When All Else Fails…
If clearing out all of these old files didn't help (and that seems to be a huge problem for iOS users), you can try restoring from a recent backup: sometimes the "Other" category is much larger than the data it holds thanks to data corruption. That usually is what's happening if it shows 5GB or more taken up. Restoring from a recent backup can fix this. However, if that still doesn't work, the best way to free up space is to simply start fresh and restore your device to factory settings. It's not ideal, but it can be a good idea every now and then to audit your apps, music, photos, videos, etc.

As an Amazon Associate I earn from qualifying purchases.