Reclouder an Awesome iPhone Recorder with Expensive In-App Purchases
I use my iPhone or Android phone to record audio notes and to keep mileage records. Reclouder became my goto app for this purpose on my iPhone because it backs up audio recordings to iCloud and comes with a simple interface that lets me start recording quickly. Unfortunately, the app requires some in-app purchases to get all the features and to remove ads.
People use audio recorders for a lot of reasons – quick voice notes, record lectures or work meetings, or recording an audio podcast. I keep my mileage records using voice notes. This keeps me from typing in the car. Thanks to iCloud, when its time to turn in my report, I listen to the notes on my iPad and type them into my report all at once. The developer promises a Mac version soon, which I can't wait to get so I don't have to use the iPhone at report time.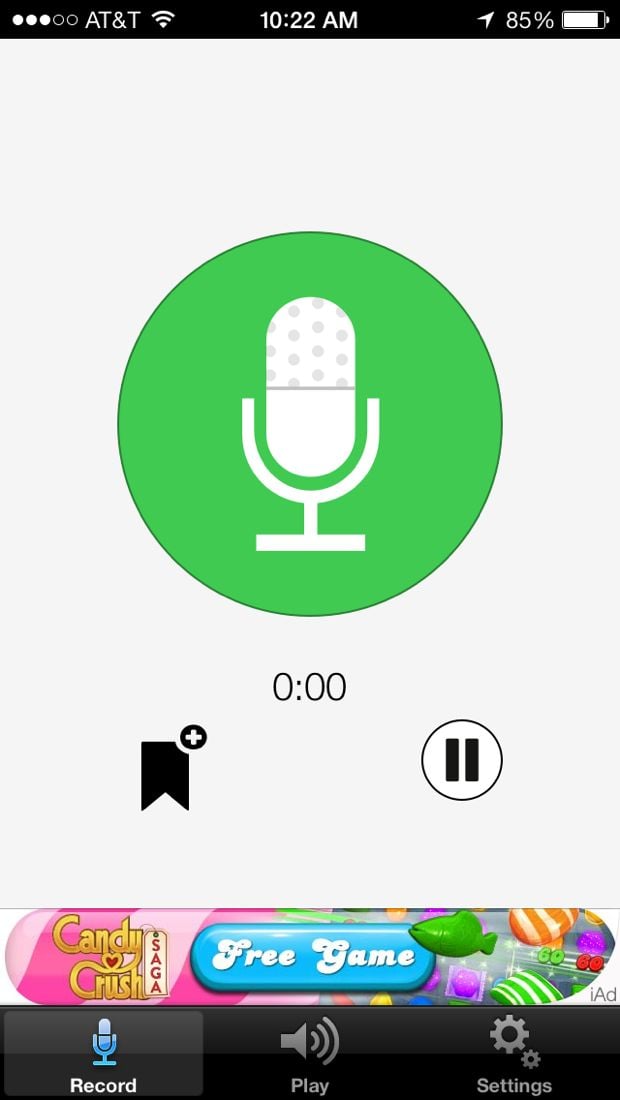 Reclouder (Free with in-app purchases) works great for my quick voice notes in the car. Upon launch, the main screen shows a large green record button. There's no tapping and hunting around for the recording button while in the car.
On the record screen there's also a pause button, which pauses the recording. Hit it again to restart the recording to the same file. Another button adds bookmarks to the recording, great for meetings or lectures when something important happens. During playback the user can jump to bookmarks quickly.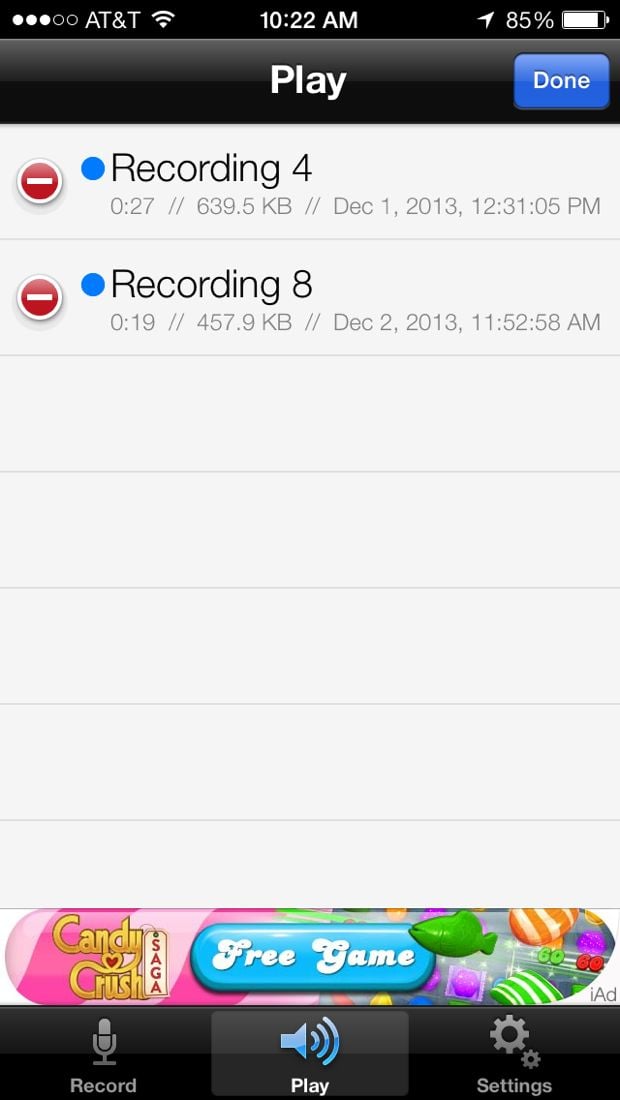 The playback feature shows a list of recordings. The user can quickly slide to delete one or hit the Edit button to select multiple files for deletion. Tap one recording to show the wave form and play the recording. That's where the user can change the name, see details about the recording or share it using iOS share feature (see the second image above).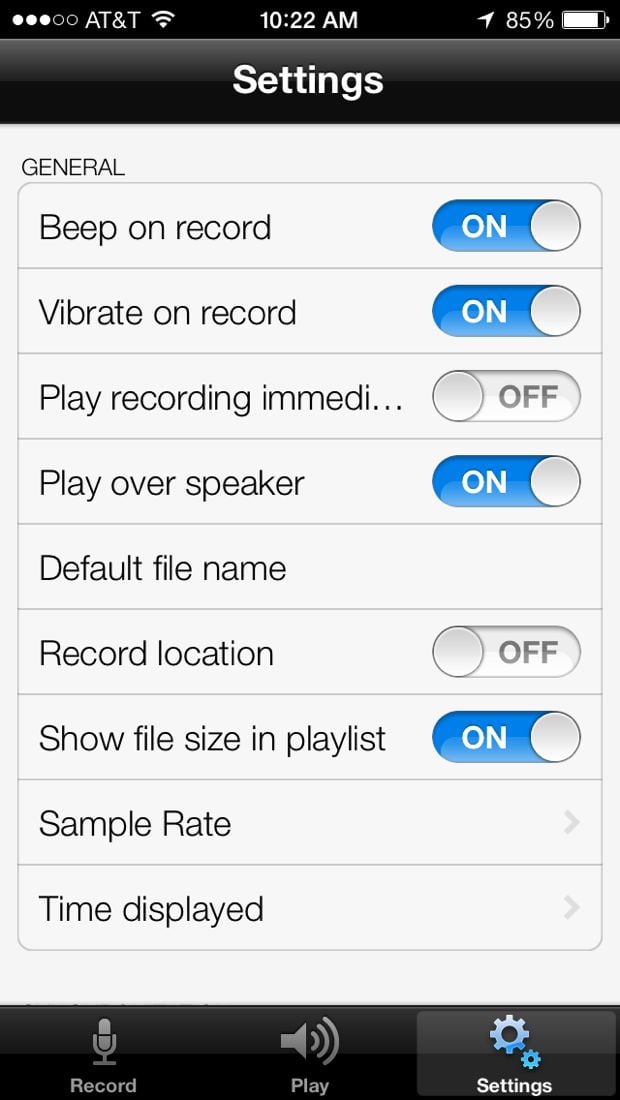 A collection of settings lets users control how Reclouder works. They include:
Beep on record
Vibrate on record
Play recording immediately
Play over speaker
Default file name
Record location (GPS info)
Show file in playlist
Sample rate to lower or raise audio quality and file size
Time displayed to show either time left or length of recording
Use iCloud to back up files
Activate Web-Server so users can download recorders over Wi-Fi and browser
Reclouder works great. Recording on an iPhone and then seeing those same recordings on an iPad thanks to iCloud makes using recordings easier since there's no need to transfer files manually. When the the Mac version comes, this will get even easier.
The app costs nothing to try, but it comes with ads (see the first 2 images above). Removing ads costs $3.99. They're not intrusive so I didn't bother. Recording GPS location costs $1.99. Since I use it for mileage records, this is a nice feature and worth the cost. To add color tags to a recording, it costs $.99. Users can categorize different kinds of recordings with a color code like green for personal items or red for work. It's $3.99 for the web server which lets users copy to their computer via Wi-Fi.

As an Amazon Associate I earn from qualifying purchases.