Red Samsung Galaxy S III Comes to AT&T On July 29
This Sunday AT&T will have another Samsung Galaxy S III color for Android fans to choose from.
Today AT&T announced that on July 15 it will start pre-orders a Garnet Red version of the Samsung Galaxy S III. The new color will join the current Pebble Blue and Marble White Samsung Galaxy S III colors that every other carrier offers. The Garnet Red Galaxy S III has the same functions as the other two colors, it just stands out a lot more.
While pre-orders for the Garnet Red Galaxy S III start on July 15, the device won't arrive in stores for another two weeks. Users can walk into stores and buy the new color on July 29.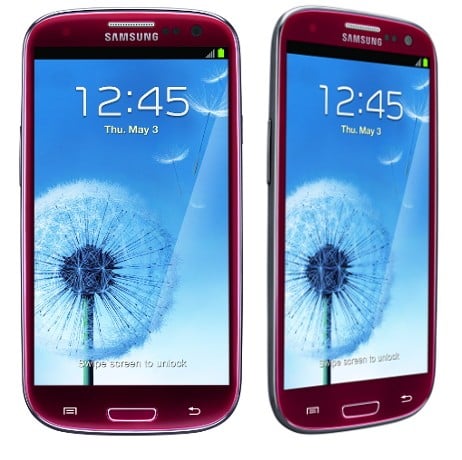 Unfortunately the Garnet Red seems to carry the same fake brushed metal look of the Pebble Blue Galaxy S III. There's no real reason for the look, aside from the appearance of added texture. We wish there was an option to get rid of the brushed look, but the only option is to buy the white version of the phone.
Despite the ugly colors on the device, the Samsung Galaxy S III is still one of the best Android phones on any carrier. On AT&T it compete against the HTC One X, which is also a great Android smartphone. The Galaxy S III offers a number of different software features like All Share and S Voice, and a replaceable battery. The HTC One X offers a different experience with Sense 4 and an arguably better screen, but it does has its share of issues.