Refurbished Late-2013 13-Inch MacBook Pro Now on Sale
Following the first time that the new 15-inch MacBook Pro models were added to Apple's online refurbished store over the weekend, the latest 13-inch models are now up for sale for those that don't mind buying refurbished, especially since you can grab one for as low as $1,099.
The entry-level 13-inch model comes with a 2.4GHz Intel Core i5 dual-core processor, 4GB of RAM and 128GB of solid-state storage for $1,099, which is $200 off the brand-new price. There's also a 2.6GHz model with 8GB of RAM and 512GB of solid-state storage for $1,529 — $279 off the brand-new price.
$1,099 for the latest 13-inch MacBook Pro isn't a bad price at all, considering you get the awesome Retina display, as well as the latest Haswell processor, which offered improved performance, better graphics, and much better battery life than the previous MacBook Pro generation.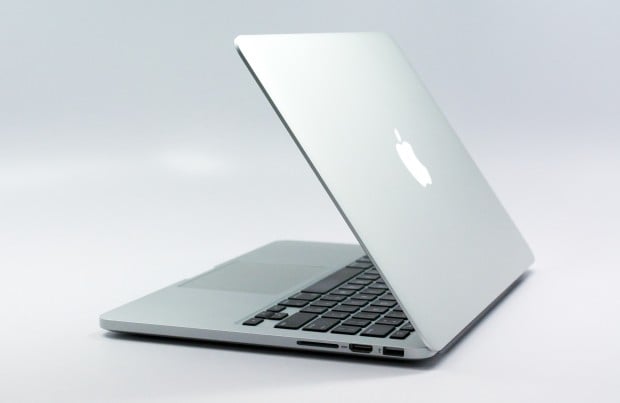 Plus, considering that Apple has some of the best refurbished products around, you're pretty much buying nearly brand new, since the company puts a new aluminum shell on the laptop, as well as gives it a brand-new battery for a fresh start.
However, if there's one thing that you should know about refurbished Apple products is that the inventory is always changing, so if you see a MacBook Pro that you're thinking about buying but want to sleep on it for a few days, it might be gone by the time you come back with your credit card.
With that said, the models that are available now in the refurbished store might not be the same models that you'll see later this week or next, as it's constantly changing as people buy them up.