Relax, Your Right to Resell PlayStation 4 Games is Safe
When Sony announced that the PlayStation 4 would not prevent users from sharing and reselling titles that they'd paid for, users rejoiced. Now, just a week before launch, screenshots of the Terms of Service for the PlayStation Network appear to expressly prohibit the resale of games.
According to the software usage terms for the European arm of Sony Computer Entertainment, users are expressly prohibited from reselling software unless authorized to do so by Sony and the software's publisher.
"You must not resell either Disc-based Software or Software Downloads, unless expressly authorized by us and, if the publisher is another company, additionally by the publisher."
Effectively, the clause could expressively prohibit users from reselling their games without Sony and the game publisher's permission. Should Sony actually enforce the clause, it would be guilty of the same policies that caused an uproar when Microsoft first announced its Xbox One console. At the time, many users believed that Microsoft's decision to require that all games install to the Xbox One's hard drive was the company's way of profiting off games uses had already purchased. That's because users may have needed to purchase some type of code to authorize used games for their systems – even though they'd already paid retailers like GameStop for the game.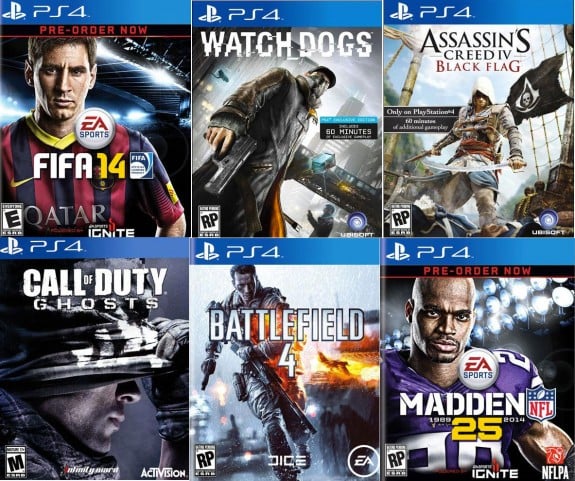 Read: Why the Xbox One DRM Compromise Isn't Good for Gamers
While the Software Usage Terms do expressly prohibit used games sales without a code, it's unlikely that Sony would suddenly attempt to sneak this kind of change into the console's ecosystem only days away from launch. Unfortunately, the date listed on the terms, November 2013, indicates that Sony at least modified a part of these terms very recently. GottaBeMobile couldn't find a prior version of these terms to compare with the version that is on Sony Computer Entertainment Europe's website now.
Each PlayStation 4 buyer is required to agree to Sony's usage terms when turning on their console and connecting to the PlayStation Network, the PlayStation's online store. The PlayStation 4 launches on November 15th. Pre-orders for the console are completely sold out, however users might be able to pick up a console on launch night if they show up at retailers early enough. The PlayStation 4 costs $399.

As an Amazon Associate I earn from qualifying purchases.