Render of Alleged 5-Inch Sony Xperia Odin Leaks
A new render shows off what could be the Sony's new flagship, the Sony Xperia Odin according to a GSM Arena report.
The render shows the front of the Sony Xperia Odin which recently appeared in a photograph. The render shows a large slab of glass for the 5-inch display with some chrome above and below it. The black of the display area extends to the sides of the device which hold what look like a power button, volume buttons, and possible a dedicated camera button.
If real, the 5-inch display of the phone will have a 1080p resolution like the recently announced HTC J Butterfly according to rumors about the device. The display will likely have very small bezels based on the earlier photo of the phone.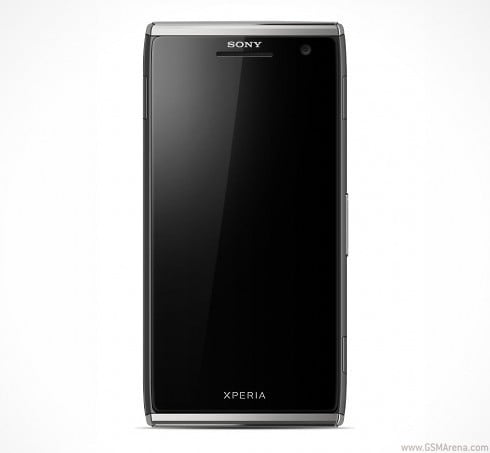 The Sony Xperia Odin will likely use a quad-core 1.5 GHz Snapdragon S4 Pro processor, which is the same processor in the upcoming LG Nexus 4. The phone will also have a 13MP rear-facing camera like the recent Sony Xperia TL, 2GB of RAM, and 32Gb of internal storage space.
There's a chance the render is fake, but even if it is, it gives a better view of the phone shown in the earlier photo. That early photo looked like a real device, and this render could be someone's idea of what the phone will look like in press shots.
With LG now making 5-inch 1080p displays other manufacturers will likely come out with more phones like this Xperia Odin and the HTC J Butterfly. The screen has 440ppi which is a much higher pixel density than the 326ppi in the iPhone 5.
The Sony Xperia Odin will likely make its debut at CES 2013 in January.
Recent rumors say Verizon will carry a version of the HTC J Butterfly as the DROID DNA in the near future. It's possible that another U.S. carrier will pick up the Xperia Odin or other similar phones.

As an Amazon Associate I earn from qualifying purchases.